An unbeaten fifty from Guyana Jaguars Captain Leon Johnson highlighted the rain-affected opening day against the Barbados Pride in round three of the WICB/PCL Regional 4-Day match which bowled off yesterday the at the Providence Stadium, Guyana.
The defending champions, who opted to leave out Barbadian Javon Searles and pacer Keon Joseph from their playing XI, were nicely placed at 170–2 from 50 overs when bad light stopped play at 4:48pm.
The 28-year-old Johnson was steady on 73, his 24th fifty at this level after being dropped on 27 by Johnathan Carter early on while his partner Vishaul "Cheesy" Singh (30*), will also resume his innings today.
Opener Assad Fudadin found some form with a decent 42 from 94 balls with four fours while the aggressive Shimron Hetmyer, replacing Rajendra Chandrika who left for the West Indies Team ahead of the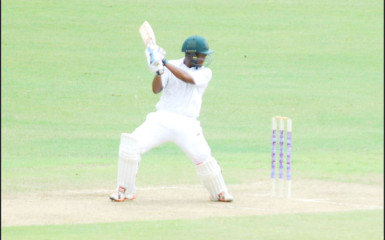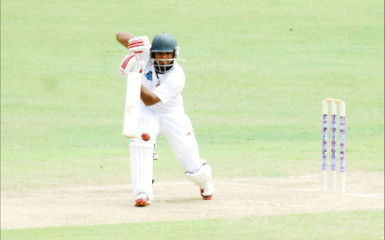 Australia series, spanked four ferocious fours in his 29-ball 24. Barbados Pride spinners left-armer Sulieman Benn (1-34) and West Indies T20 off-spinner Ashely Nurse (1-54) were the only two bowlers to make inroads.
Rain had affected the start of play for close to two hours in the morning but after winning the toss and electing to bat, Guyana lost Hetmyer first when Nurse, who served up a half tracker as his first ball had it put away for four by the West Indies Under-19 opener but got some revenge the next ball when Benn at slip, held onto a good catch off the left-hander's bat edge.
The Jaguars lost their first wicket for 32 runs and shortly after the dismissal of Hetmyer, rain interrupted play for the second time, minutes before Lunch. When the afternoon session resumed, left-handers Fudadin and Johnson sought to break their string of low scores this season, taking their respective scores into double figures while raising the team's first 50 in the process.
Nurse nearly had his second wicket when Rolston Chase spilled a catch by Fudadin who played a risky shot. The two West Indies Test players settled in after a period of near misses and opened up with a wide range of attacking strokes, most of which came off Nurse's bowling.
Guyana reached their 100 in the 30th over with the senior pair progressing nicely.
Benn's introduction into the attack was overdue but not in vain as he got the big wicket of Fudadin, caught by Kyle Corbin at forward
short-leg, breaking a good second-wicket 79-run partnership. Johnson got to his much needed fifty from just 88 balls with seven fours while new batsman Singh took his score to 24 at Tea, taking Guyana to 145-2 after 44 overs.
When play resumed, Johnson batted on and took his score 26 runs short of his third hundred while Singh held his nerves as well.
Scoreboard
Guyana Jaguars 1st innings
A Fudadin c Corbin b Benn                    42
S Hetymer c Benn b Nurse                      24
L Johnson not out                                     73
V Singh not out                                          30
Extras: (nb-1)                                                1
Total: (for two wickets; 50 overs)   170
Fall of wickets: 1-31, 2-110
Bowling: Best 8-1-31-0, Cummings 13-3-33-0, Nurse 8-0-54-1, Stoute 8-4-13-0, Benn 9-0-34-1, Chase 4-1-5-0
Comments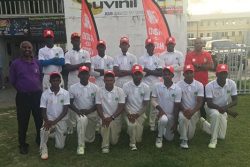 Berbice U19 were crowned Inter-County three-day champions after  playing unbeaten in this year's Hand-in-Hand Mutual Fire and Life Insurance/Guyana Cricket Board (GCB) U19 Inter-County three-day tournament.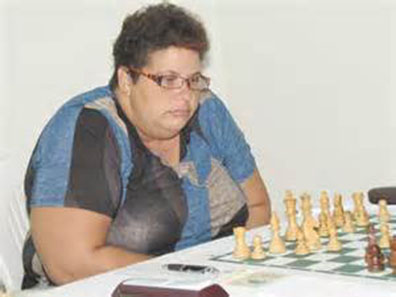 Woman FIDE Master (WFM) Maria Varona-Thomas is the favorite to win the national women's chess championships which commence today at the National Resource Centre.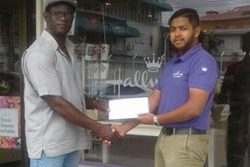 Registration for the various disciplines for tomorrow's Boyce/Jefford Relay Festival and Family Fun Day closes today ahead of what is expected to be a riveting day of fun and competition at the Police Sports Club Ground, Eve Leary.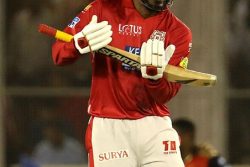 MOHALI, India, CMC – Superstar opener Chris Gayle has taken aim at detractors following his scintillating hundred on Thursday, contending he had nothing further to prove in his career.