Following a colorful march past, Minister of Education, Rupert Roopnaraine yesterday trumpeted the importance of the annual National Schools Cycling, Swimming and Track and Field Championships in his feature address at the opening ceremony at the National Stadium.
"It is the only national event of such magnitude in this country and we consider it to be crucial to sport's development. We see sport as crucial to the development of our young people and country as a whole and emphasis will be placed on sport," he declared.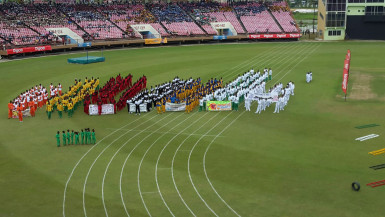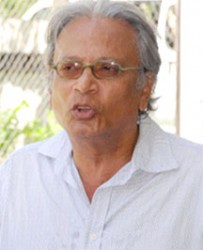 During Roopnaraine's address, he also disclosed that the long awaited Sports Policy will be unveiled in the not too distant future.
"We are in the process of creating a strong sports policy. It is very inspiring for me to see so many athletes ready to prove themselves and we will be seeking to create systems to provide opportunities for athletes in their young careers and other tangible support to help in their development."
After a round of applause and other comments, the Minister declared the 55th edition of the Championships open.
Prior to Roopnaraine's speech, President of the Guyana Teachers Union (GTU) Mark Lyte, noted that: "Our commitment to these championships has allowed us to do well at junior regional events but in order for us to achieve a world beater in track and field we must place an emphasis on sport in schools and the resources must be readily available," he said before stressing… "We cannot allow our talent to go by the wayside."
Region Four's Chairman Genevieve Allen, who gave the opening remarks emphasized that academics and athletics goes hand in hand.
The track and field events along with cycling will continue on a daily basis for the remainder of the week at the National Stadium at Providence with action starting at 10:00hrs. (Emmerson Campbell)
Around the Web