SAO PAULO, (Reuters) – Cristiano Ronaldo and Lionel Messi are the two best players in the world right now but Neymar will eclipse them both next year, former Brazil striker Ronaldo told Reuters.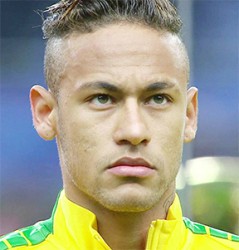 FIFA will release the names of the three finalists for the Ballon d'Or on Monday, with the choice of world's best player to be announced on Jan. 11.
Brazilians have featured heavily in the voting over the last 20 years with Romario, Rivaldo, Ronaldo, Ronaldinho and Kaka lifting the trophy eight times between 1994 and 2007.
However, the Spain-based duo have had a stranglehold on the award since 2008, with Portugal's Ronaldo winning it three times (2008, 2013 and 2014) and Messi winning four awards (2009-2012).
"I would bet on Neymar next year," Brazil's Ronaldo told Reuters. "I think Neymar is still growing a lot and I think the growth of Cristiano Ronaldo and Messi has reached its limit.
Around the Web