It will be Linden versus the East Coast of Demerara in the finale of the GTT/Limacol Football Championship as underdogs Milerock and Victoria Kings secured semi-final wins over Winners Connection and Topp XX respectively on Friday.
Milerock FC downed tourney favourites and fellow Linden unit Winners Connection by a 2-0 margin at the Victoria Community ground. Second half goals from Clarence Huggins and Troy Lewis in the 67th and 85th minutes respectively sealed the unlikely win.
Similarly, the home side squeaked pass heavyweight Topp XX by a 1-0 score line in front of their large fan base compliments of a sublime Winston Pompey effort in the 55th minute.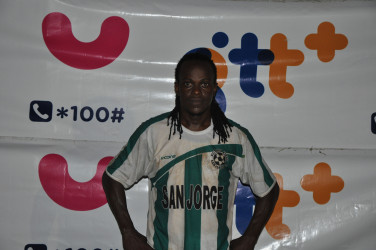 Due to their wins, the two sides will now face-off in the grand finale on December 6th at the Mackenzie Sports Club ground. On the other hand, Topp XX and Winners Connection will face-off in the third place matchup.
With both sides failing to assert themselves in a physical opening period, Winners Connection fashioned their best chance in the 60th minute as a curling Keon Sears freekick 28 yards out in the centre of the field, crashed onto the crossbar.
The close call seemed to galvanize the Milerock unit as Huggins broke the deadlock seven minutes later, finishing past the advancing custodian into the left corner of the net, from within the centre of the box.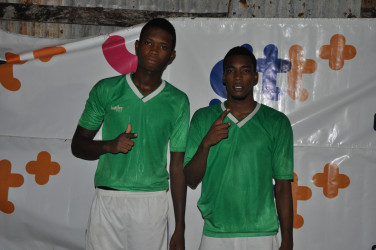 The hard-fought victory was then sealed seven minutes before the end of regulation time as Lewis found the back of the net.
Lurking within the left side of the penalty box, Lewis rose high to meet a right-sided cross from a Ron Fiedtkou freekick before directing his header over the advancing keeper and into the centre of the net.
Following the goal, Keon Fogenay of Winners Connection was shown a red card for unsportsmanlike conduct after he struck an opposing player.
Meanwhile, in the second semi-final affair, a moment of sheer quality from the veteran sharp-shooter Pompey earned Victoria Kings the right to contest the finale. Racing into the centre of the penalty box, Pompey skillfully controlled a right-sided cross with his chest past his marker, before slotting his right-footed attempt into the lower right hand corner, igniting wild celebrations on the field.
Winner of the event will pocket $500,000 and the championship trophy while the second place side will pocket $250,000 and the respective accolade. The third place side will receive $125,000 and a trophy while the fourth positioned unit will collect $75,000 and the respective accolade.
Sponsors of the championship include the National Sports Commission and Sterling Products.
Around the Web