WELLINGTON, (Reuters) – New Zealand Cricket have promised to support Brendon McCullum after former test all-rounder Chris Cairns was acquitted of perjury in London despite evidence given against him by the Black Caps captain.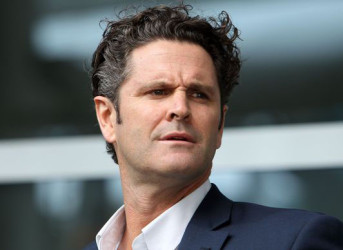 Cairns had been accused of falsely claiming he had never cheated at cricket when he won 90,000 pounds ($135,531) in damages from Lalit Modi, the former boss of the Indian Premier League, in a libel action three years ago. McCullum was one of two former team mates, along with self-confessed matchfixer Lou Vincent, who gave key evidence against Cairns in the trial, accusing his predecessor as test skipper of twice asking him to fix matches.
On Monday, however, Cairns was found not guilty of perjury and perverting the course of justice, ending what the 45-year-old described as "five years of hell". "Brendon is an employee of ours, so we've got a duty of care around him that makes sure he's in a safe working environment and free of harassment and all that humiliation stuff," NZC chairman Stuart Heal told the New Zealand Herald.
"I hope it doesn't come to that, but of course we will support Brendon. As I say, he's our current captain and an employee of New Zealand Cricket.
"We need him on the park leading our side and doing what he does best."
The International Cricket Council (ICC) acknowledged the verdict in the perjury trial in a brief statement. "The ICC notes the decision of the jury finding Mr Chris Cairns not guilty and confirms its utmost respect for the process that has been followed," it read.
"The ICC and its (Anti-Corruption Unit) will continue to work closely with and provide all possible support to players in order that the fight against corruption can be tackled effectively and collectively."
NOTHING SINISTER
Cairns acknowledged both meetings with McCullum, one in England and one in India, had taken place but said there was nothing sinister about them. "I think overall, Brendon's interpretation of what happened in 2008 has just changed. Why that is, I can't answer for Brendon," Cairns told Fox Sports TV in an interview in London on Monday.
Around the Web