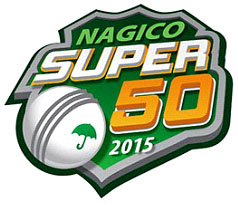 ST.JOHN'S, Antigua,CMC-The West Indies Cricket Board (WICB) yesterday announced the schedule for the staging of an expanded NAGICO Super50 Tournament set to open January 7th in Trinidad and St.Kitts.
Defending champions Trinidad & Tobago Red Force, will open their defence against Combined Campuses & Colleges Marooners at Queen's Park Oval in Port of Spain.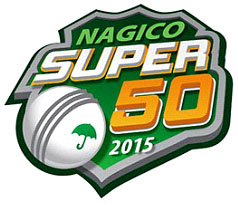 Other first round matches are Barbados Pride against ICC Americas, Guyana Jaguars, last season's beaten finalists, tackle Windward Islands Volcanoes, and Leeward Islands Hurricanes host Jamaica Scorpions.
The preliminary competition will be played under a non-elimination format with the eight teams equally divided into two groups. Each side is carded to play six matches apiece during the preliminary rounds, with each playing the others in their group twice. The top two teams from each group advance to the semi-finals at Queen's Park Oval, where the group winners play the runners-up from the opposite group in a one-off match for a place in the Grand Final on Sunday, January 24, at the same venue.
Group "A" which will be played in Trinidad comprises Red Force, Marooners, Pride and ICC Americas, a pre-selected group of the best players in the Western Hemisphere outside of the WICB territories plus eight players that advanced from a player combine held in September in the American city of Indianapolis.
Group "B" which will be played in St. Kitts consists of the Jaguars, as well as the Scorpions, Volcanoes and Hurricanes.
MATCH SCHEDULE
 (Start time in brackets)
GROUP A: Played in Trinidad & Tobago – Red Force, CCC Marooners, Pride, ICC Americas
GROUP B: Played in St. Kitts – Jaguars, Scorpions, Volcanoes, Hurricanes
 
 Thursday, January 7
Red Force vs Marooners – Queen's Park Oval, Trinidad (1:30 pm)
Pride vs Americas – National Cricket Centre, Trinidad (9 am)
Jaguars vs Volcanoes – Conaree, St. Kitts (9 am)
Hurricanes vs Scorpions – Warner Park, St. Kitts (1:30 pm)
 Saturday, January 9
Marooners vs Americas – Shaw Park, Tobago (9 am)
Red Force vs Pride – Queen's Park Oval (1:30 pm)
Hurricanes vs Jaguars – Warner Park, St. Kitts (1:30 pm)
Volcanoes vs Scorpions – Conaree, St. Kitts (9 am)
 Monday, January 11
Red Force vs Americas – Shaw Park, Tobago (9 am)
Pride vs Marooners – Queen's Park Oval (1:30 pm)
Hurricanes vs Volcanoes – Warner Park, St. Kitts (1:30 pm)
Jaguars vs Scorpions – Conaree, St. Kitts (9 am)
 
 Wednesday, January 13
Red Force vs Marooners – National Cricket Centre, Trinidad (9 am)
Pride vs Americas – Queen's Park Oval, Trinidad (1:30 pm)
Jaguars vs Volcanoes – Warner Park, St. Kitts (1:30 pm)
Hurricanes vs Scorpions – Conaree, St. Kitts (9 am)
 Friday, January 15
Pride vs Marooners – UWI SPEC, Trinidad (9 am)
Red Force vs Americas – Queen's Park Oval, Trinidad (1:30 pm)
Hurricanes vs Jaguars – Conaree, St. Kitts (9 am)
Volcanoes vs Scorpions – Warner Park, St. Kitts (1:30 pm)
 Sunday, January 17
Marooners vs Americas – UWI SPEC, Trinidad (9 am)
Red Force vs Pride – Queen's Park Oval, Trinidad (1:30 pm)
Hurricanes vs Volcanoes – Conaree, St. Kitts (9 am)
Scorpions vs Jaguars – Warner Park, St. Kitts (1:30 pm)
Thursday, January 21
 Semi-final #1
Winner Zone A vs Runner-up Zone B – Queen's Park Oval (1:30 pm)
 
Friday, January 22
Semi-final #2
Winner Zone B vs Runner-up Zone A – Queen's Park Oval (1:30 pm)
Sunday, January 24
 Grand Final
Winner Semi-final #1 vs Winner Semi-final #2 – Queen's Park Oval (1:30 pm)
Around the Web