Netrockers and Amelia's Ward Panthers sealed their berth to the quarterfinal round in the 3rd annual UDFA/GT Beer Knockout Championship, securing contrasting wins over Hi-Stars and Botofago respectively on Sunday.
Netrockers defeated last year's losing finalist Hi-Stars by a 4-2 margin on penalty kicks after normal and extra time finished 1-1 at the Mackenzie Sports Club (MSC) ground in Linden.
Prior to the fixture's dramatic end, Culrick Beckles gave the eventual winner the early lead as he found the back of the net in the 21st minute, with a strike from within the six yard area.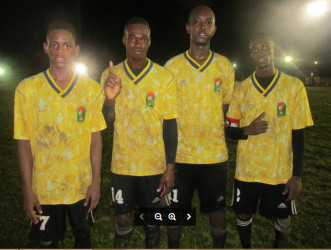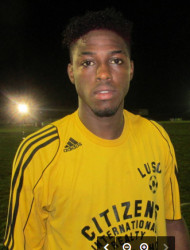 Nevertheless, Jermin Adams cancelled out Beckles earlier conversion as he etched his name on the scorer's sheet in 55th minute, in the process paving the way for the fixture's conclusion.
Meanwhile, Panthers ripped apart Botofago by a 4-0 score line. Kevin Powell broke the deadlock in the 31st minute compliments of a penalty conversion before Ray Babb-Semple doubled their lead two minutes later.
Marlon Simon pushed the score line to 3-0 in the 74th minute with a 25 yard thunderbolt before Jevon Babb made his presence felt with a 82nd minute conversion to seal the eventual score line.
Winner of the tourney will pocket $800,000 and the championship trophy while the second placed unit will walk away with $500,000 and the corresponding accolade.
For the third placed unit, a package of $300,000 and a trophy will be up for grabs while the fourth positioned outfit will collect $200,000 and the respective trophy.
On the individual side, accolades will be awarded for the Most Valuable Player (MVP), Highest Goal Scorer, Best Goal-keeper, Best Defender and Best Coach. Similarly, an award will also be issued for the Most Disciplined Team.
Around the Web