Campbellville giant Sunburst Camptown downed arch-rival and Kitty-based unit Northern Rangers 2-0 to seal a quarterfinal berth when the 5th Annual Georgetown Football Association (GFA)/Banks Beer Knockout Championship continued on Wednesday.
Reshawn Sandiford and former Northern Rangers member Anthony Sancho settled the combative affair with goals in the 45th and 88th minutes respectively. Due to their hard-fought win, Camptown will now lock horns with Western Tigers in the next round on December 26th.
Although entering the match as the favourite, Camptown almost surrendered the early lead in the 20th minute as Donald McKenzie, upon cutting into the left side of the box, flashed his effort narrowly wide of the left side.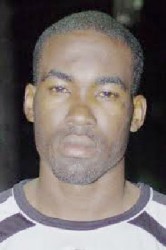 McKenzie went close once more to breaking the deadlock, cutting into the left of the box in the 25th before blasting his effort just over the crossbar.
On the other side, Sancho recorded the Campbellville unit's best attempt, rifling his right-footed effort over the crossbar from within the left side of the box.  The deadlock was eventually broken on the stroke of the half-time interval as Sandiford struck a low free-kick 22 yards out in the centre of the field, which struck the left upright and rolled into the back of the net.
Upon the resumption of the contest, Camptown should have doubled their advantage in the 56th minute as Ron Adams upon collecting a left-sided cross unchallenged within the six-yard box, inexplicably directed his header over the crossbar.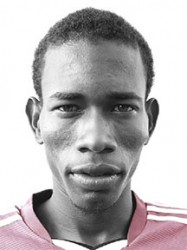 The easiest of chances would go a-begging for the Kitty unit in the 67th minute as McKenzie upon skipping past the onrushing keeper within the centre of the box, opted to walk the ball into the back of the empty goal, only to be denied by the trailing defender.
McKenzie continued to be a thorn in the side of his foes and almost grabbed the equaliser in the 79th minute as his lower left-sided shot after latching onto a lower right-sided cross within the left of the box, was desperately parried to safety by the diving custodian.
The failure of the Kitty unit to capitalise on their chances came back to haunt them as Sancho netted, racing onto a through pass before cutting into the right side of the box and blasting a powerful right-footed shot into the lower left corner.
Action in the event will resume with the quarterfinal round today at the No. #5 ground in Berbice. The opening fixture of the night will pit the Guyana Police Force against Rosignol United at 19:00hrs while New Amsterdam United will oppose Santos at 21:00hrs.
The winner of the tourney will receive two million dollars and the championship trophy while the second, third and fourth-place finishers will pocket one million, $500,000 and $250,000 respectively along with the corresponding accolade.
Around the Web