Coach of the Pocket Rocket Boxing Gym, Orlan 'Pocket Rocket' Rogers is calling on the powers that be to provide a boxing ring for pugilists of Linden.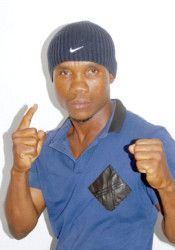 According to Rogers, the Mining Town is currently without a ring and the former professional boxer is optimistic that the implementation of a squared jungle would be a boon for the entire Region 10.
"In 2016 I am calling on the government for a boxing ring in Linden for all the amateur gyms to use." Rogers added:" I also need boxing to be in schools because I will ask the education department to host inter schools boxing events and I am willing to go at schools to teach boxing."
Rogers also appealed to the National Sports Commission and the Guyana Boxing Association to donate boxing equipment for the Pocket Rocket Gym which is currently based in Victory Valley at the Linden Johnson Community Centre.
Rogers recently organized a card for amateur boxers in Linden and thanked his sponsors for the support received. He stated that he is looking forward to their continued support in the new year.
Around the Web