Siren Song
This is the one song everyone
would like to learn: the song
that is irresistible:
the song that forces men
to leap overboard in squadrons
even though they see beached skulls
the song nobody knows
because anyone who heard it
is dead, and the others can't remember.
Shall I tell you the secret
and if I do, will you get me
out of this bird suit?
I don't enjoy it here
squatting on this island
looking picturesque and mythical
with these two feathery maniacs,
I don't enjoy singing
this trio, fatal and valuable.
I will tell the secret to you,
to you, only to you.
Come closer. This song
is a cry for help: Help me!
Only you, only you can,
you are unique
at last. Alas
it is a boring song
but it works every time.
  Margaret Atwood
"Siren Song" is a fitting selection as a representative of the work of its author Margaret Atwood, a major Canadian writer whose poetry reflects her deep and lifelong interest in mythology. She is, however, more acclaimed as a fiction writer whose novel The Blind Assassin won the Booker Prize in 2000 to join her many other awards and shortlisting in numerous others including the Orange Prize and the IMPACT Dublin.
"Siren Song" may also be a product of her association with feminist writing, since the persona's monologue is a statement on the woman imprisoned and stereotyped in a patriarchal world, which may be discerned behind the sarcasm and irony of a femme fatal who outwits and conquers men. This persona is one of the Sirens of Greek mythology, beautiful seductive females with sweet voices whose song is so irresistible, men who hear it are drawn to the island on which they live only to perish on the sharp rocks. That was the fate of several sailors passing by in their ships.

It is a poem, but is based on tales told about these temptresses, including what is recorded in Homer's Odyssey. Ulysses, also known as Odysseus, in one of his many adventures had to pass the island, so he had his men tie him firmly to the mast of the ship so he could hear the song, but could not go towards it. The men could not hear it because they blocked their ears with beeswax and in this way they passed without incident. It may therefore be appropriately dedicated to the two international days, World Storytelling Day celebrated in Guyana on Thursday last and World Poetry Day which will be marked in Guyana on Thursday March 26 in a programme at the National Library at 5 pm. Both events are presented by the National School of Theatre Arts and Drama for the Ministry of Culture.
The actual international celebrations, however, are fixed on different dates – World Storytelling Day on March 20, and World Poetry Day on March 21. Although they both glorify forms of literature, they are close to each other only by coincidence as there is no known connection of any kind between the two dates. The histories and origins of both are fairly sketchy and undisputable facts are few among the available sources.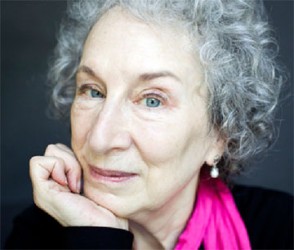 World Poetry Day is better known and more established—one can even say officially established—having had the benefit of a UNESCO Declaration in 1999 and an official launch in 2000. World Storytelling Day has less official authority; it evolved from a national festival and is orchestrated internationally by an unofficial network of storytellers who communicate with each other.
What has emerged is a day that is observed on March 20 each year, known as the first day of the spring equinox in the Northern Hemisphere (autumn in the southern Hemisphere). It is believed to have started in Sweden in 1991 or 1992 (some sources say 1990, the exact year is not certain) when a National Storytellers' Day was held on March 20. The idea developed around Scandinavia (Sweden, Norway, Denmark) before it spread around the world from Europe to Canada and gradually other countries. It is now driven by a network of storytellers around the world who are committed to perpetuate, preserve and promote the oral art of storytelling. So the main interest is in the tradition of telling stories as a performance.
The network decides on a theme each year around which stories are rehearsed in different languages and cultures for the entertainment and to preserve and invigorate the art. The theme for 2015 is 'Wishes' while last year it was 'Monsters and Dragons'. The series dates back to 2007 and includes 'Trees' in 2012 and 'Fortune and Fate' in 2013.
It is very interesting to note that a festival of storytelling started in Barbados around 1990 and flourished for a few years before it ceased. It is not known whether there was any link with Sweden or if the two events were aware of each other. In Barbados it was an annual storytelling festival consisting of a few nights of performances around the beginning of July each year. Two Guyanese, Ken Corsbie and Stanley Greaves were prominent in its production; each evening storytellers from the Caribbean and from the USA performed at the Central Bank Auditorium in Bridgetown. They also began to make awards named the Earthworks Awards to persons for their achievements in the field of storytelling performance.
Guyana began to observe World Storytelling Day about four years ago with an annual feature on March 20 in which many persons including diplomats and representatives of various missions are invited to read stories from different countries. Storytelling was prominently featured in Carifesta in Suriname in 2013 and was also a component of the Inter Guianas Cultural Festival in Guyana 2012 and French Guiana 2013.
World Poetry Day, although established in 1999, is an older affair which has received much more attention, and has seen many more activities than its counterpart in oral narratives. There is more information, but it is not much better documented. According to some sources it dates back to 1936 when Tessa Sweazy Webb started programmes to honour poets of Ohio on the third Saturday in October each year. The idea fructified and by 1951 it had been taken up in 41 countries, but on different dates. Eventually October 15 became the most commonly accepted. Wikipedia tells us that was because October 15 is the birthday of the celebrated Roman poet Virgil. Apart from being one of the foremost poets from the Classical period, his work has been influential, very widely quoted and textually engaged by other writers.
After many years the poetry agenda commanded the action of UNESCO which declared March 21 as World Poetry Day. That UNESCO Declaration was taken seriously around the world and the first day under this cover was launched in 2000. Then in 2001 the United Nations started the 'Dialogue Among Civilisations'. This was taken up by certain groups led by Rattapallax, a publication headed by Ram Devineni in New York. In collaboration with the Prince Claus Fund and the Poetry Forum both of the Netherlands, American Academy of Poets, the journal Callaloo, as well as The Kenyon Review and others, the 'Dialogue Among Civilisations Through Poetry' was launched. Emphasis was placed on the development of National Poetry Days and International Poetry Days.
Also of great interest are activities in the Caribbean long before the UNESCO Declaration. Trinidadian poet Anson Gonzalez may be credited with enlarging the idea of International Poetry. Among his endeavours was the report of an International Poetry Day programme held at the Hotel Normandie in Port of Spain on October 15, 1979. International Poetry Day was taken up in Guyana with a programme held on October 15 by the University of Guyana at the Theatre Guild in 1990. This continued annually once at the Russian Embassy, then at the National Cultural Centre at which members of the Diplomatic Community were invited to introduce and read poetry from their various countries.
This series was then passed over to the Guyana Association of Writers and Artists which held successive programmes at the University of Guyana and then at the Umana Yana when the association joined forces with the Ministry of Culture. These events faded away and were later revived by the ministry. For 2014 it hosted a programme of presentations for Storytelling Day at the Umana Yana on Thursday March 20, and observed Poetry Day on Tuesday March 25 with a similar event at the same venue.
Around the Web