The Commonwealth Short Story Prize is now inviting entries for its 2016 competition. Writers from Commonwealth countries all around the world are being encouraged to submit short fiction to compete for this prize by the deadline of November 1, 2015.

It is awarded annually to the best piece of unpublished short fiction produced by citizens of Commonwealth countries who are 18 years and over. This Prize is administered by Commonwealth Writers, which is the cultural initiative of the Commonwealth Foundation established in 1965 and based in London. This arrangement has been in place since 2012 and, according to its own description, "was set up to inspire, develop and connect writers and storytellers across the Commonwealth."
This new initiative also saw the end of the Commonwealth Writers Prize which has had quite a rich history and was a significant contributor to Caribbean literature. That Prize, which used to be the main showpiece of the Commonwealth Foundation, closed very quietly with very little fanfare and no ceremony three years ago. It had been in existence since 1987 as a major prize for fiction, including novels and short story collections, which competed together. There were five regions: Asia, Africa, Canada and the Caribbean, Europe, and the Pacific.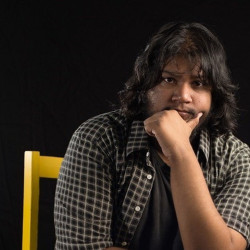 Two prizes were awarded in each region – the Best Book and the Best First Book. These then went forward to compete for the Best Overall Book and First Book. This competition had been preceded by the Commonwealth Poetry Prize.
Over those years a number of West Indian writers, new and established, have been winners, some of them benefiting from a career start, a career boost, or something of a lifetime reward. Dennis Scott of Jamaica won the Commonwealth Poetry Prize in 1974, and Guyanese writer now famous for fiction, David Dabydeen started his career in the UK with the Commonwealth Poetry Prize for Slave Song, written in Creole, in 1986.
Another Jamaican poet, fiction and non-fiction writer Olive Senior received an important boost to her career which had already taken off dramatically with Summer Lightning which was a Commonwealth Prize Winner in 1987. Then novelist and sociologist Erna Brodber, also of Jamaica, won it with the novel Myal, a post-colonial work based on spirit possession. Another Guyanese Pauline Melville was launched into prominence with her first book, a collection of Guyanese and English short stories titled Shape-shifter in 1991.
After that, two major novelists at the peak of long careers were rewarded with the Commonwealth Writers Prize. Earl Lovelace, a Trinidadian novelist and playwright won the Commonwealth in 1997 with his epic novel, a post-colonial political piece titled Salt. Six years later in 2003, one of Canada's foremost fiction writers, Austin Clarke, who had been born in Barbados and had established a very long career as a humorist, won the Commonwealth Prize with a long (also epic) narrative anchored on slave history – a novel called The Polished Hoe.
The discontinuation of this Prize significantly reduced the opportunities available to writers from the Caribbean for recognition, reward and development. The Commonwealth Foundation had said that the Prize was found to be very useful because of the growing number of writers that had been emerging in the several Commonwealth countries. There was a need to recognise them since in many instances they were in countries with very limited resources for the improvement and development of writers. The Prize was expected to increase the audience for Commonwealth writing while bringing the emerging and the meritorious work to greater prominence. Over the years this certainly happened as a number of Commonwealth Prize winners climbed the ladder onto the top of international recognition.
In addition to that, what was first called Commonwealth Literature complicated and diversified into the further creation of Post-Colonial literature. This had its roots in the former British Empire which then became the Commonwealth and the response of writers to the political situation facing their countries as colonies and as independent nations. There were complex relationships with Britain, Europe, and the metropolis, and these deepened after the period of 'exile,' when several writers from the West Indies, India, Pakistan, and African countries migrated to the UK. There were also relationships between the migrant communities and their hosts in Great Britain all of which became reflected in many ways in the literature that developed. Volumes have been written about this by critics including Homi Babha and Edward Said.
Commonwealth writing had therefore risen to be a major force in world writing and in world literary criticism. The writers who participated in the Writers Prize were very much a part of this, thus justifying and sustaining the award. The Commonwealth Foundation has always stressed that kind of developmental objective of the prizes for writers. At the beginning they had seen all Commonwealth writers in a situation from which they needed extra boosts and assistance. At present that is not entirely so, but those necessary developmental initiatives have still not yet been outgrown.
That theme was therefore again highlighted when the Foundation discontinued the Commonwealth Book Prize and put the focus on the Commonwealth Short Story Prize. There is a definite emphasis on the new and emerging. There is an equal emphasis on writers and countries with limited resources for writer development.
For example, the Foundation states that "the prize is open to writers who have had little or no work published and particularly aimed at those places with little or no publishing industry. The prize aims to bring writers from these countries to the attention of an international audience. The stories need to be in English, but can be translated from other languages."
While the regulations say the entries must be made in English or English translations, there seems to be further considerations allowed. For instance, writers from Mozambique who write in Portuguese or other African writers who work in Swahili are allowed to enter in their original languages.
Writers from any Commonwealth country who are over 18 are eligible to enter. The short stories must be at least 2,000 words or no more than 5,000 words and must not have been previously published. The prize is therefore targeting unpublished work. At first, it will be judged in the five regions: Africa, Asia, Canada and Europe, the Caribbean, and the Pacific. The winner in each region gets £2,500. These five winners then go forward to compete for the overall prize. The overall winner gets £5,000. There is also prize money for translators, ensuring that works from countries whose native language is not English are encouraged and even enabled.
Since the start of this in 2012, a number of Caribbean writers have been shortlisted. Winners of the Caribbean regional prize have been: Diana MacCaulay (Jamaica) The Dolphin Catcher (2012); Sharon Millar (Trinidad) The Whale House (2013); Maggie Harris (Guyana) Sending for Chantal (2014); Kevin Jared Hosein (Trinidad and Tobago) King of Settlement 4 (2015).
Entries for 2016 can be made online by going to the website www.commonwealthwriters.org and completing the entry form by November 1, 2015.
Around the Web