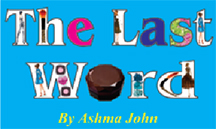 So, if you follow me on Instagram you must have figured out by now that I have been missing in action in Guyana since late December.
I'm visiting my fiancé and taking advantage of a change of scenery in Europe. It's freezing cold and at times I think I have to attach a permanent heater to my body to be warm, but I'm still enjoying my time away nevertheless.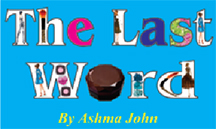 I'm trying to adjust my style to the season and it's terribly frustrating. Due to being away from winter for over a year, I am taking longer than usual to adjust to the climate. I am stuck with thermals underneath all my clothes and it has become annoying because when you can wake up in a room and feel like you are in a desert and then when you step outside it's like the ice age. It leaves you with this Swinter feel. I didn't know about Swinter until last week.
It was brought to my attention through an Instagram competition held by Stylight and BryanBoy last week that this dressing-style season-blues is actually called Swinter. It is supposed to represent the juxtaposed dressing style feel in each season. So being the fast girl that I am, I decided to put together my swinter look for the competition. A little competing never hurt anyone. The rules were to use a combination of swimwear and winter wear and create a look. It looks pretty easy in pictures but it's incredibly difficult to achieve especially if you are from the Caribbean. They expect you to stand in snow with a bikini and coat to portray the image of Swinter. If you have experienced winter, you would know even though it looks calm outside it could be unbearably cold. So trust me when I say this is as Swinter as I could get in Hamburg even though it's not snowing. I wore black opaque tights, ASOS suede boots, ASOS bikini bottoms, Primark Snood and an H&M turtleneck.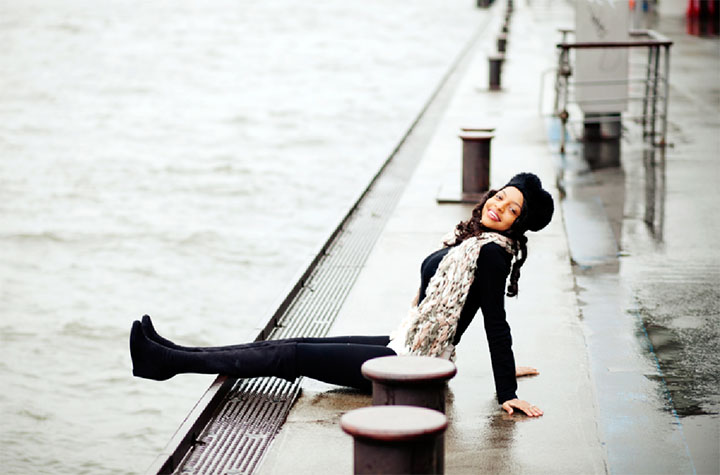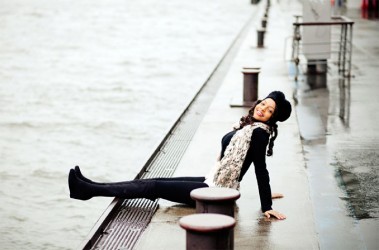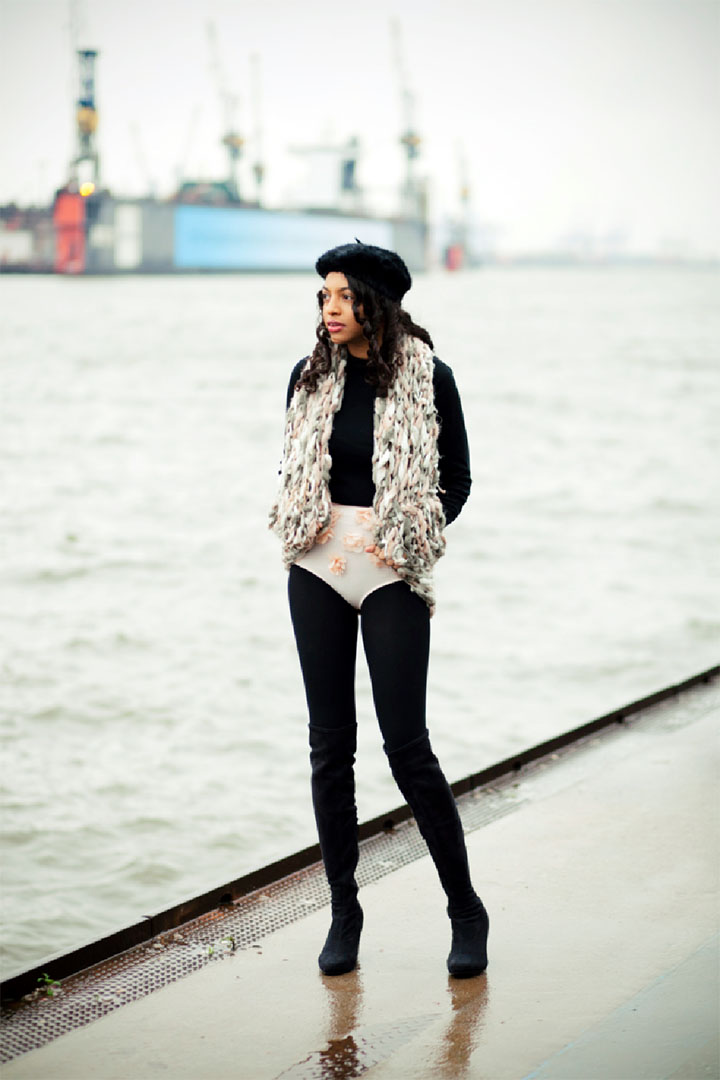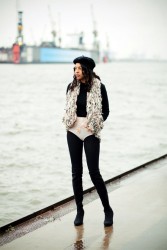 I went for the 'mourning in winter' look topped with a slight dash of summer crave. Hence, the floral bikini. I didn't win and I believe it had to do with the fact that I covered too much skin. I chose to rebel more against winter as opposed to forcing a summer feel to it. I wasn't able to sacrifice any more of my personal style and to strengthen my chances of catching a cold so I was contended with not winning.
The girl who won is absolutely deserving though; I don't think I could brave the winter in a cardigan and swimsuit.
Even though I didn't win I am always fascinated by competitions, especially those driven by use of social media. This is why I try my best to enter them. I think the science behind convincing people over social media is amazing. It was a smartly- constructed competition and the hosts definitely amped up their publicity amongst fashion Instagrammers and fashionistas for a very small fee.
For a look at the entries just search for the hashtag #swinter and #sfia15 on Instagram.
If you are travelling to a cold place soon, I beg you not to underestimate the weather even though it may not seem as cold from your window. If you are in Guyana, do not complain too much about the heat. I feel like if I have frozen ice on my toes when I am not wearing UGGs. All my love from Europe.
Find more of Ashma on www.online-runway.com
Follow Ashma on
https://twitter.com/theonlinerunway
http://instagram.com/theonlinerunway
Around the Web