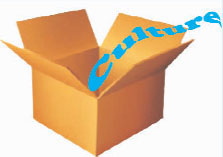 The 57th annual Grammy Awards will be shown live on television tomorrow night. Though it is being held in Los Angeles, California, it will be watched by millions around the world since many of the top recording artistes in America, all of whom are not necessarily American, have an international presence. Their fans are as diverse as the world is.
The genres of music from which artistes have been nominated for awards are extremely varied as well. The most popular are pop, R&B, hip hop and rap; and to a lesser extent, rock, dance and contemporary. Movie soundtracks do create some buzz as well.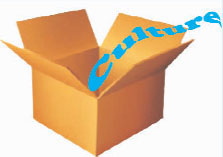 It should be noted though that while Reggae has found a permanent place in the Grammy line-up, other Caribbean music have not fared so well. There is no Soca, Calypso, Chutney, Kaiso, Ringbang or other sounds indigenous to the Caribbean; although there is a category called 'World Music' where it seems anything from yodeling to Bollywood could be nominated.
Although the mainstream American music industry has welcomed and in some cases recruited Caribbean talent, or artistes with strong links to these parts it has not been as open to the region's ethnic sounds.
Therefore, while imports like Rihanna, Onika (Nicki) Minaj, Wyclef Jean, Shaggy, Sean Paul, Bob Marley and now his sons are being and have been celebrated by the industry, those who do not sing reggae music, conform with their rap, R&B, hip hop, pop and soul contributions. Put simply, they took American music and made it their own.
This year's Grammy nominations line-up includes some of those: Ziggy Marley, Shaggy and Sean Paul are vying against each other for 'Best Reggae Album; along with Lee 'Scratch' Perry, Sly and Robbie & Spicy Chocolate and SOJA.
Nicki Minaj has been nominated for 'Best Rap Song' for "Anaconda", but she's up against Kanye West, Kendrick Lamar and Drake in that category and hopefully she won't win an award for what is probably one of the most dreadful songs of all time.
Rihanna has not been as vocal as she has been visible and a quick run through of the nominations does not reveal her name.
Among the American and international favourites, fans will be hoping to see wins for Beyoncé, Sam Smith and Pharrell who have six nominations each; along with Iggy Azalea, Sia, Drake, Usher and Jay-Z, who have each been nominated four times. Among the other favourites are Jhene Aiko, Coldplay, Lecrae, Ed Sheeran, Taylor Swift and The Black Keys. Then there are John Legend, Charli XCX, Meghan Trainor, Timbaland, Katy Perry, Justin Timberlake and Ariana Grande.
There are a few pleasant surprises in the nominations: 'I Am Malala' in the 'Best Children's Album' category; Anoushka Shankar's 'Traces of You' in the 'Best World Music Album' category; and Erica Campbell's 'Help' for 'Best Gospel Album', to name a few.
Among the anticipated live performances are: Rihanna, Kanye West and Paul McCartney; Madonna; Beyoncé, Common and John Legend; Sam Smith and Mary L Blige; Katy Perry; Ariana Grande; Sia; and Lady Gaga with Tony Bennett among others.
Now it may not be as big a deal as the Superbowl, with special viewing parties and its own named snacks, but it promises to be an amazing show. We might wish there was a Melanie Fiona in the mix, but maybe next year.
Around the Web