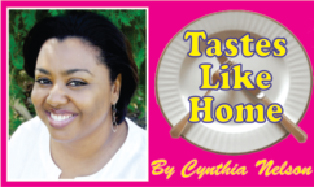 Hi Everyone,  Last weekend I bought 2 breadfruit. I cooked one on Saturday and promised myself that I'd cook the other one on Sunday, and store it in the refrigerator to have with my meals during the week. I never got around to looking at the second breadfruit until Tuesday. When I picked it up, the breadfruit was soft to my touch; my fingers left indentations on the breadfruit. I felt disappointed with myself for neglecting to cook the breadfruit at the appointed time. My instinct was to toss it but somewhere in the recess of my mind, I recalled that soft, overripe breadfruit can be used to make desserts. I was not wrong. I shudder to think what I would have missed out on had I tossed the breadfruit.
Breadfruit transforms in texture and flavour as it goes from being green, to full (aka ripe), to overripe. At the overripe stage, the 'fruit' part of its name truly comes into being – soft, creamy, wonderfully fragrant, fruity and sweet. The flesh is so buttery and sweet that you can eat it just like that (not sure if it is a good idea, but I did taste some of it raw and it was good!).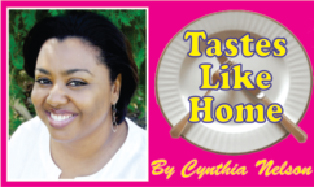 I have a book of breadfruit recipes from St Vincent and the Grenadines. While there is a section with dessert recipes, most if not all of the recipes in that section call for the full breadfruit to be grated raw, chopped, cooked and mashed or shredded. Clearly I had to look elsewhere for inspiration because my overripe breadfruit was only fit to be spooned from its outer casing. Online, I found one, yes only one recipe that moved me, it was titled Breadfruit Pudding. This recipe appealed to me because the main ingredient was the flesh of softened, overripe breadfruit. The image of the baked pudding looked more like a cake. I closed my computer and went away to think.
I wanted to use as much of the velvety, yellow, sweet breadfruit flesh, and I wanted its rich, smoothness to impact the texture of the finished dessert. Using the recipe as a vague guide I set about doing my own thing and praying that it turned out well. Regardless, it was going to be my interpretation of a breadfruit pudding.
The result made one of my tasters and I think of custard. The pudding was smooth, moist, soft and dense. On its own the breadfruit flavour was pronounced, however, when served with the orange-ginger syrup I made to accompany it, the combination of flavours wowed us. I am not a dessert person, you know this, but this breadfruit pudding, I would happily eat, again and again. You've got to try it. So enamoured I am with the overripe texture of breadfruit, I find myself thinking that I am going to buy breadfruit and deliberately leave them to soften. The possibilities of other things to be made – ice cream, porridge, pies, mousse, crèmes and more.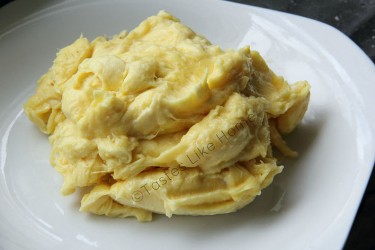 BREADFRUIT PUDDING
SPECIAL EQUIPMENT
8 x 8-inch baking dish/pan
Whisk or hand mixer
INGREDIENTS
For pudding:
½ cup all-purpose flour
1 teaspoon baking powder
1 teaspoon ground cinnamon
½ teaspoon freshly ground nutmeg
A pinch of salt (1/8 teaspoon)
1 ¾ cups overripe breadfruit flesh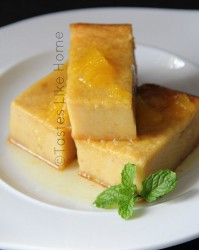 ¼ cup white sugar
3 tablespoons softened unsalted butter, plus extra to butter dish
2 eggs, room temperature, beaten
¾ teaspoon vanilla or mixed essence
2/3 cup whole milk or evaporated milk
For syrup:
½ cup fresh squeezed orange juice
Segments of 1 whole orange
1 ½ teaspoons grated fresh ginger
½ cup white sugar
DIRECTIONS
Preheat oven to 350 degrees F.
Generously butter the baking dish/pan and set aside.
For pudding:
Mix together the flour, baking powder, spices and salt and set aside.
Mash or mix the pulp of the breadfruit until smooth. Add the sugar and continue to mix until well blended.
Add the butter, eggs and vanilla to breadfruit and mix well to incorporate.
Add the flour mixture and blend well.
Pour in the milk and mix until fully incorporated. The batter will be of dropping consistency, like pancake batter.
Pour the batter into prepared pan/dish and bake for 35 – 40 minutes or until a skewer inserted comes out clean. Make the syrup while the pudding is baking.
Remove the pudding from the oven and rest on a wire rack, let cool in pan/dish for 10 minutes then return to wire rack to cool.
Serve warm or at room temperature, as is, or with a drizzle of the orange-ginger syrup.
For syrup:
Add all the ingredients to a saucepan and place on medium heat. Stir until the sugar dissolves. Bring to a boil then reduce the heat to low and let simmer for 5 – 7 minutes. Remove and discard any foam that floats at the top of the syrup as it cooks.
Let the syrup cool completely before using.
NOTES
Brown sugar can be used instead of white sugar
Canned coconut milk can be used in place of whole or evaporated milk
Softened butter is softer than room temperature butter.
Enjoy!
Cynthia
Around the Web