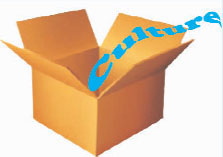 So India's film censors have said no to the film Fifty Shades of Grey. Surprise! Not.
Bollywood has come a long, long way from the days of Sholay, Awaara and Sangam—all classics for sure that probably should not be mentioned in the same paragraph as Fifty and we apologise in advance if we have offended the lovers of these classics.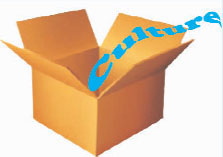 But here's the thing, we wanted to make the point about subtlety in Indian cinema in the days of yore and those blockbusters are among the Indian films we know well having viewed them multiple times. They just don't make them like that anymore, eh?
Those who are old enough will remember the one o'clock screenings at Strand and Plaza in particular where apart from swooning at the good looks of Amitabh Bachchan and others, you only knew the leading couple had fallen in love from the way they looked at each other. Tender moments were played out in song and dance routines that involved trees, shrubs, flowers and sometimes snowy mountain-tops.
Sure Bollywood has kept pace with the times somewhat. Films are much more expressive, but don't expect the in-your-face S&M that is Fifty Shades of Grey to make the cut anytime soon.
Of course, Fifty made it to Guyana and from reports there were crowds of people lining up for tickets. Guyana no longer has a film censor board; that's a thing of the past. But even if it did, the 'five for $1,000' movie markets would have been sure to stock scores of copies of the film. Maybe they have, so that those who cannot afford the Princess theatre ticket price would still have the opportunity to view the film that has received so much buzz – a lot of it bad.
The film, nevertheless has grossed "at least $400 million in global sales," according to media reports. We believe that in part, this speaks to the curiosity of the masses.
So just what is Fifty all about? We haven't seen it and don't intend to. We ventured as far as the book, which if portrayed strictly in film would simply be a poor attempt at window-dressing pornography. The protagonist, Christian Grey, is the perfect poster child for the cycle of abuse. According to the storyline, he was sexually, physically and mentally abused as a teenager. E L James attempts to romanticize it, but he was beaten, subjugated and forced to perform sexual acts. He grows up and breaks free of it, but textbook-like turns around and becomes an abuser.
Oh he's not the cruel brute who beats his wife because the rice is cold or there's not enough chicken in the curry or there's no more money to buy rum because his children must eat. James lets her readers know that he obtains permission from the women before subjecting them to his depravity (for real). He also wines and dines them at the finest restaurants and buys them haute couture (I kid you not). But in turn, he owns them.
You might want to call it modern-day slavery, but it's actually billed as a 'love' story (pick your chin up off the floor) and there are 50 shades of it – whatever that means.
According to reports, India's Central Board of Film Certification banned the film, even though Universal Pictures had toned down the sex scenes and removed all nudity. Sources said the dialogue was the issue. Really? Many of the lines were so corny as to be ludicrous. Indian film censors weren't laughing though, nor were those in Malaysia and Indonesia and Kenya, who have also banned the film. China? Universal won't even attempt it.
Some might want to call it a denial of people's rights to make choices for themselves, or puritanism. We have even seen blogs that damned the countries which blocked the film for their hypocrisy, noting that the treatment of women in those countries leaves a lot to be desired.
When you think about it, they are probably right. But we think that in championing Fifty Shades of Grey, they've picked the wrong fight. Or they're backing the wrong dog, or whatever.
There are some films that just should never be made. Fifty Shades of Grey is one of them.
Around the Web