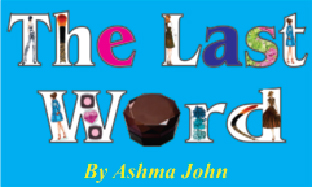 Meiling officially launched her entire 'Borrowed from The Boys' Collection last year at HomeTT in Trinidad. HomeTT is a new creative space designed to bring creative people together through the hosting of pop-up shops, shows and dining. It represents a collaborative effort between Project Runway Star Anya Ayoung Chee and Abovegroup. It is now the new 'it' place for artsy fashion people in Trinidad and the Caribbean to see and be seen in all things fashionable.
I wasn't there to witness the collection and this collection is basically old news, but I feel I need to highlight some points that makes Meiling relevant in 2015 and also to a new cross section of fashion consumers in the Caribbean. The show which has come and gone but is still remaining relevant by bloggers, magazines editors and fashion muses across the Caribbean is sincerely difficult to ignore. I managed to snag a few pieces up before they were officially released and this is how I feel about Meiling's last collection as I now begin to incorporate the pieces in my functional wardrobe. In no particular order, this is why I believe Meiling is still relevant.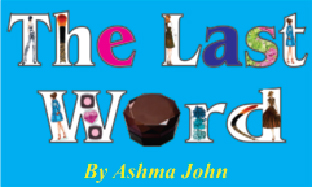 Timelessness – Her work is timeless and exudes effortless style. Meiling is known for her less is more attitude towards designing. She is known for her black and white staples that no one can ever seem to run from. She reminded us again that a white shirt can carry you from day time cool to street style chic glamour. Though fashion trends may come and go, staples are necessary and unavoidable. Meiling reinstates this through the collection and the blogs posts that are popping up amongst Caribbean fashionistas.
Aesthetic – A lot of designers practice repetition and whilst I agree that it is important to maintain your brand's trademark. I also think it is important to incorporate trends. After all, we are designing for consumers, who are all constantly influenced. I could have never imagined one day a serious shirt can look so chic and sexy at the same time. She manages her aesthetic even in a turbulent trend-focused fashion society with her slashed back shirts and gingham dresses.
Transferability – I don't like to pledge my allegiance to one brand and completely wear it head to toe. It is good to mix high fashion, fast fashion and Caribbean fashion all together. Meiling gives you re-workable clothes. It is now vogue to say you are wearing Topshop, Dolce and Gabbana, Meiling and Zara all at once. This is also a rare with Caribbean designers and I believe this is how they lack the ability to attract a younger consumer market.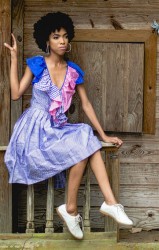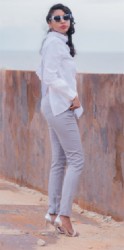 Fashion Marketing – I think Meiling has started to play a little fashion manipulation with us all. Though this is a trend from most big fashion houses and is criticized at times. You have to respect her for using it constructively. Most persons tend to forget the collection after it is launched but Meiling is putting her all her into making sure we remember her until her 2016 collection. If it's not her Caribbean fashion networking with Shala Monroque (international style muse), Keziah Lendor (Trinidad based fashion writer and stylist) or her amped up presence in more social appearances, it has to be her magazine updates which recently featured Guyana's own Niketa Barker. Not to mention Thursday's Meiling takeover on Wendy Fitzwilliam's Instagram and Facebook page. Meiling is connecting her fashion through style mavens and glam girls all across the Caribbean. If you ask me this is an epic social selling strategy and a great way to keep the collection alive throughout the year.
www.online-runway.com
https://twitter.com/theonlinerunway
http://instagram.com/theonlinerunway
Around the Web