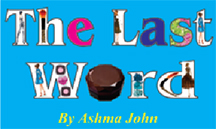 Kees Dieffenthaller, lead singer of Kes the Band, is incredibly gorgeous. I don't know what your taste buds are like, but when it comes to men, if they're talented, ambitious and good looking, they are 'my type'. Let me not bore you with never-ending statements about his gorgeous hair, addictive voice or charming smile.
I chose to write about Kees this week, because I personally feel he is one of the few soca artists in the Caribbean who has a great sense of style. He has this funky Caribbean, Euro-kid styling. Apart from his voice, I have always remembered him either by his signature straw hat, chunky beaded neckpieces, funky-town sunglasses or floral three-quarter shorts. He makes sure he takes good care of himself.
When it comes to local artists only a few can be remembered by their style. For instance, Charmaine Blackman and Jackie Jaxx are possibly the only two who have left a mark on my memory style-wise.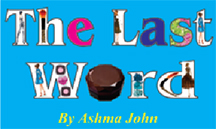 Whether your style is ridiculously cute like Lady Gaga or daring like the old Nicki Minaj, it's important to create an image. Maintaining an image through your style is vitally important. It gives fans something to feed off when you are not making music and it is also a great way to market and brand yourself. Not to mention, it is an opportunity window that most celebrities and artists thrive on. Beyonce, Rihanna, Usher, Nicki all have perfumes; some have clothing lines. These ventures were all made possible by the image they have chosen to maintain.
While I don't buy into celebrity perfumes, there is a market and need for them. Fans want to be close to the people they admire and feel a desire to emulate them somehow.
A few weeks ago it was brought to my attention that Kes merchandise was retailing at a hip fast-fashion store in Trinidad called Bang Bang. I am a huge Kes fan and the first thing I thought when I saw the t-shirts was that I need one. Not mindful that the print will fade after a few washes or the fact that t shirts are not 100% my thing; I just wanted to be closer to Kes in some way and the t-shirt was my answer.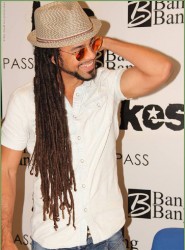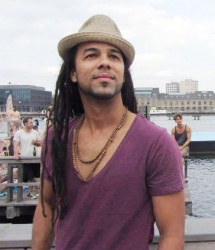 I had a long look at the launch pictures and I thought to myself that it is incredibly important to master your craft. Whether you are a make-up-artist, singer, designer or whatever, the possibilities are endless in terms of business opportunities. Right here in the Caribbean, we are starting to see a new breed of entrepreneurs coming from the creative industries. Makeup artists in the region have their own makeup lines, eye lash brands etc. Yes, it's possible, but first you have got to master the talent before anyone buys anything. Apart from all of this, it was even more pleasant to see a fast-fashion store accommodating such a venture. I think it's a great way to bring increased foot traffic and to brand yourself.
I can see Kes having an accessory line at Bang Bang TT after this.
Maybe one day, it will be Jackie Jaxx releasing her own line with Sacha Cosmetics.
www.online-runway.com
https://twitter.com/theonlinerunway
http://instagram.com/theonlinerunway
Around the Web