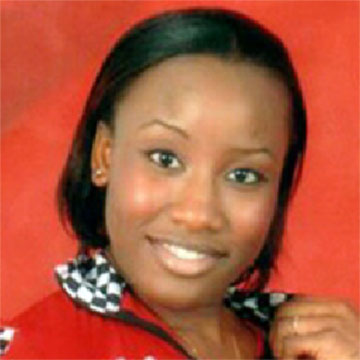 In three weeks, the Ms Guyana Renaissance Pageant which showcases the inner beauty, creativity, cultural awareness and accomplishments of the matured Guyanese woman aged 30 and older will take to the stage of the National Cultural Centre.
According to a press release, this will be the seventh staging of the pageant and it begins at 20:00 hrs. The pageant offers women the opportunity to celebrate their cultural pride, intelligence, beauty and style and to say with confidence: "I am beautiful in my strength, in whatever shape that is mine," the release said.
This week, The Scene introduces the contestants, who will compete in Talent, Corporate Attire, Formal Wear and Question and Response segments to determine the winner. That person will receive a $100,000 cash award, a Caribbean trip, a weekend at one of Guyana's resorts, participation in a continuing educational programme, guest appearances, television appearances and a year of gratifying activities among other things.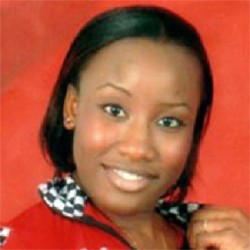 Vanessa Williams
At age 30, Vanessa Williams is a budding sociologist, who describes herself as ambitious and hard working. A graduate of the University of Guyana (UG), Vanessa has a BSc in Sociology and works as a youth coach with the United States Agency for International Development – Skills and Knowledge for Youth Employment (USAID-SKYE) project. A mother of one, she is also a soprano who loves to sing and is well versed in Guyanese folk, classic and contemporary music. She also enjoys craft, reading, modelling, travelling, cooking and interacting with different cultures. Vanessa is married to Belizean lawyer and poet.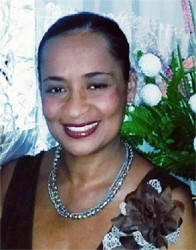 Mia Ritchie
Mia Ritchie says she has a God given talent to nurture and therefore took on the challenge of birthing five children whose ages range from age 25 to 4 years old. This 45-year-old studied Information Technology at UG, but later attended Houston Community College in Houston, Texas where she obtained a Diploma in Esthetics among other credentials. With a recently developed a passion for the arts, Mia currently does voicing over and announcements. Her motto is "I believe that I can do all things through Christ who strengths me."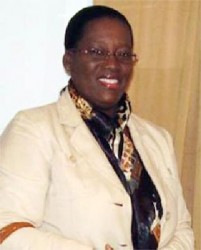 Deon Lyn Collet Lewis
Deon Lyn Collet Lewis is an Education Officer and mother of one. Born in Berbice as the eighth of nine children, Deon considers herself an independent, strong and capable professional woman who is dedicated to her job. She has served in various parts of Guyana: Regions 6, 4, 8 and currently Region 5 and her job entails planning, implementing, mentoring and coaching. In her spare time, she enjoys cooking, meeting people and exploring the outdoors. After obtaining her trained teacher's certificate at the Cyril Potter College of Education, Deon read for a Bachelor's Degree in Education at UG and followed this up with a Master's Degree in the same field.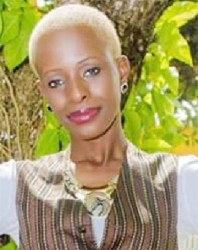 Joann Forde
At 33 years old, Joann Forde is a mother of two: a 13-year-old boy and a 10-year-old girl. Born at Lethem, Joann says growing up in the Rupununi has made her an adventurous individual. She is the second child of four children and has a passion for working with children and the elderly. The musically talented Joann also enjoys the arts. She says that while her early education was in the Rupununi, she completed her higher education in the city.
Melissa Ashmally Dow-Richardson
Melissa Ashmally Dow-Richardson is an independent research consultant (Community Empowerment Consultations), a Level I & II table tennis coach, a sports administrator and a fashion-art-media entrepreneur (The Fabric Center, Lis-Asha Studios, Inner City Voice Publications). At 37, Melissa has under her belt a BA in History from UG and a Post-Graduate Diploma in International Relations from the University of the West Indies. She is also certified in Conversational French. She has revealed that her talent piece on pageant night will be a vocal rendition.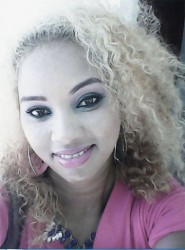 Rosalin Corlette
Thirty-seven-year-old Rosalin Corlette hails from Lancaster Village, Corentyne, Berbice. A mother of three, she has been employed with the National Insurance Scheme for over 17 years. In addition, she is a model, actress and certified peer educator and this is coupled with experience in rice planting, sales and marketing. Rosalin has completed a Diploma in Conflict Resolution with the American University of Peace Studies. She is also a homemaker, whose hobbies include driving, travelling, dancing, going to the movies, reading, dressing up and just having a plain old good time. She describes herself as loving, caring, helpful and honest.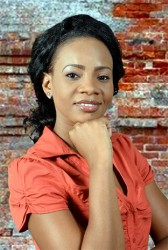 Tomika Cooke-Chase
Tomika Cooke-Chase says she has the mind of an optimist, soul of an over-comer and heart of a conqueror. The 33-year-old mother of two, a small businesswoman, is currently pursuing a BSc in Business Management at UG having already acquired a diploma in commerce, a certificate in sociology, supervisory management and customer care. Tomika is also an actress and an active member of the Junior Chamber International (Guyana) as well as a youth educator. Her hobbies include aiding others in beauty and fashion through her passion for cosmetology and love for fashion. Her favourite quote is: "A good head and a good heart are always a formidable combination" – from Nelson Mandela.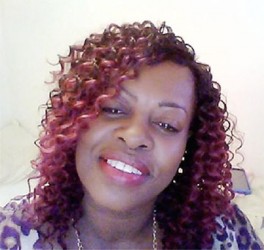 Michelle Juanita Lexanne Alphonso
At 44, Michelle Juanita Lexanne Alphonso has been married for 21 years and has two sets of twin girls aged 24 and 12 years old and a 19-year-old son. In addition, she is a grandmother of 3. Michelle is known among her friends and family as Fluffy Girl and Glam-mom because of her taste for fashion and glamour. Owner and CEO of Fluffy Girls Fashion & Enterprise which caters exclusively to full-figured women, Michelle previously worked as an accounts clerk and nursery school teacher among other things. She was also trained to teach dance in schools. In addition, she has done studies in Spanish and Portuguese. Michelle enjoys meeting people, helping the needy, engaging in meaningful discussions, reading, dancing and travelling.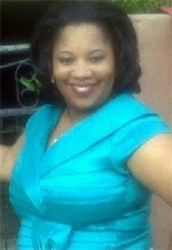 Jeanne Renne Jeffrey
A 35-year-old mother of one, Jeanne Renne Jeffrey is a teacher who hails from Berbice. Jeanne has a BSc in Communications from UG, as well as a Graduate Diploma in Education (Administration) from the same institution. In addition, she has pursued and chalked up certificates in Elementary Cake Decorating and Computer Studies.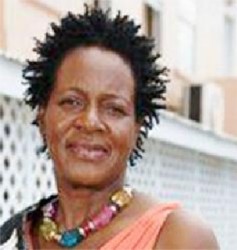 Beverley Marlene Peters
Beverley Marlene Peters is a 56-year-old mother of two mature children (34 and 31 years old) and she is also a financial advisor. Beverley has completed studies in the insurance field as well as in information technology. In addition, she has a certificate in sewing. Beverley intends to inspire with dramatic poetry as her talent piece on pageant night.
Around the Web