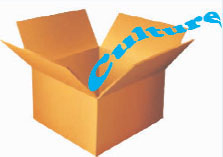 Many people might not know this but three years ago, out of concern for the way the world had become the United Nations decided to designate a day of happiness. A year later, in 2013, the first International Day of Happiness was celebrated. Yes celebrated. This is one day that cannot simply be observed.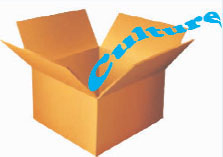 This year the UN decided that it would mark the day with music. Genius right? Yes there is melancholy music, but for the most part music makes people happy. In fact, even the people who make sad music are happy to create it; especially when the moola rolls in!
The UN invited several musicians to submit the song they felt should make the playlist and the result was an interesting list. But guess what? Pharrell Williams's "Happy" is not on the list. Seriously. Pharrell, who was instrumental in getting the 'Live Earth Petition' signed on the actual day, was asked to submit a song and he did not choose "Happy". Perhaps he thought someone else would pick it. It's the obvious choice right? But no one did, so no "Happy on the UN's Happy Sounds Like playlist.
Pharrell's choice was "This Must Be The Place" by Talking Heads; a lovely song with an upbeat melody and it probably means something to him. But Pharrell was not the only musician who did not pick his own song, he was in the majority. The few who did were: A R Rahman who selected his song "Infinite Love", which he sung with Blaaze and Gil Levy (just love this song and like "Happy" it should definitely be on any happiness playlist); David Fonseca who picked his own "Kiss Me, Oh Kiss Me"; Mr Vegas, who chose "My Jam", a collaboration with Pitbull; Russian musician Yulia Savicheva Nevesta, who picked "Невеста, Юлия Савичева", and Dutch DJ Tiesto, who chose his own "Red Lights".
Cody Simpson and Nicole Sherzinger both picked Bob Marley's "Three Little Birds"; another no brainer. And Ban Ki-Moon, the secretary general, picked Stevie Wonder's "Signed Sealed and Delivered". Okay so he's not a musician, at least not that we're aware of, but he runs the show so of course he got to choose and made a great choice. "For Once in My Life", another Stevie song also made the list.
Other feel good songs on that list that we definitely would have selected were: "Pata Pata" by Miriam Makeba, "Mambo No 5" by Lou Bega, "Imagine" by John Lennon & Yoko Ono, "Independent Woman" by Destiny's Child, "I Feel Good" by James Brown, "Your Love Keeps Lifting Me (Higher and Higher)" by Jackie Wilson and "Shout" by the Isley Brothers.
We wholeheartedly endorsed the selection of "We Are Young" by Fun ft Janelle Monae, "Got to Give it Up" by Marvin Gaye, "Made to Love" by John Legend, "Love Never Felt So Good" by Michael Jackson & Justin Timberlake and "Zip-a-Dee-Doo-Dah" by James Baskett.
We will give some of the others like "If This World Were Mine" by Luther Vandross, "Kiss" by Prince and "Every Teardrop is a Waterfall" by Coldplay another listen. Because while they do belong on a playlist, we're not 100% sure it's this one. And another thing, no gospel? Really? But then as the saying goes, different strokes for different folks.
Which brings us to the final point: like "Happy" we just could not figure out how "Uptown Funk" did not even get a nomination to this playlist. Then there are other obvious happy songs like Bill Withers' "Lovely Day", "You Are the Sunshine of My Life" by Stevie Wonder and "Don't Worry, Be Happy" by Bobby McFerrin. We could go on but the point has been made.
There are some songs that are guaranteed to put a smile on your face, get your feet tapping, your head shaking and your fingers snapping. There are others that will make you just get right up and start dancing, because you just can't help yourself.
Some make you happy because they bring a happy memory and others are just downright silly and so you can't help but laugh.
What is your happy song?
Around the Web