By Mariah Lall Kerry Woolford's route to makeup artistry began with art. And she confesses, surprising as it seems, that growing up she never liked makeup. She now attributes that to her lack of knowledge, at that time, about the application process. Kerry, founder of Eye-Like Makeup By Kerry tells The Scene that she has now been a makeup professional for 7 years. Asked about the catchy name of her business, the 27-year-old entrepreneur says it was derived in part from her love of the eyes. She claims too that persons in Guyana do not know her first name. This, she adds, comes about as a result of her being the daughter of well-known journalist Enrico Woolford. She says she has always been referred to as Woolford's daughter. While that may have been the case at one point, Kerry has certainly changed the game by registering her business and getting it out there on social media. Born in the US, Kerry came to Guyana at a tender age with her parents and was educated here until the last few years of high school, when she left the Bishops' High School to finish off at the Repertory Company High School for Theatre Arts in New York.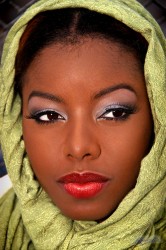 But though she took that route, Kerry was not yet certain what she wanted to do in life, unlike some who were certain of their aspirations. She navigated several different areas of study, including engineering, something she decided upon after being accepted into City College of New York. However, she soon realized this wasn't her calling in life and she continued her journey, which saw her taking up different part time jobs in retail before eventually being recruited as an independent Mary Kay Beauty Consultant in New York. This job exposed her to a network of makeup artists, cosmetic experts and clients who not only complimented her makeup skills but also expressed their desire to have her do their makeup as well. In an interview with The Scene following the recently held Wedding Expo Kerry describes herself thus: "I am very meticulous, and I am also clumsy but it's because I'm a klutz that allows me to be good at what I do. I pay attention to detail."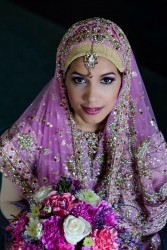 She adds, "I like to take the subtle approach when talking about myself, since it's not me, but God. It's the talent that was given and I appreciate that, which is why I like to put a lot of effort into what I do." Kerry has received no certificates with regard to her current profession. But for her, it's not about some piece of paper. "I have no qualifications," she says. "I did a lot of workshops, I met a lot of international makeup artists but I never once got certification. As a Mary Kay Consultant, they train you on how to use and sell their products. And that's how I learned…. For example, the pro card I got from the International Make-up Arts Trade Show (IMATS) last year was given to me based on my actual experience and the work and I've done up to that point of time." She says, "The confirmation from those people was good enough for me in terms of qualifications." Asked what sets her apart from other makeup artists, she proudly states, "There is a theoretical side to it and that's what I think separates me from other artists in the country as far as I know. I've done the groundwork. I studied art, and it's not just that I have the talent." She stresses that her makeup artistry is more versatile, as she has a background in art and media, thus allowing it to stand out. "It's hard work. You need to know the basics of art," she adds,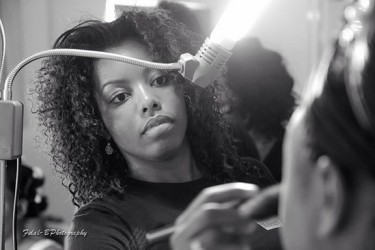 pointing to contouring, a popular makeup technique that has its origins in sculpting. Kerry also highlights the fact that though her passion lies in applying eye makeup and other simpler forms of makeup, she has also ventured into theatrical make up when asked. Some of the major events in her life as a makeup artist so far include meeting Robin Matthews, who won the 2014 Academy Award for Best Makeup and Hairstyling for the movie Dallas Buyer's Club. Kerry has emulating that win high on her list of priorities.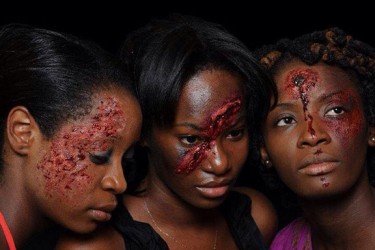 In terms of her inspiration, Kerry opts to highlight people as her main source, specifically those who express their intrigue in her work. But apart from people, she also draws inspiration from art. "I love it. I respect art. If I didn't have art in my life growing up, I'd probably be a robot," she states jokingly. When asked about some of the most common mistakes she has seen as a professional in her field, Kerry does not hesitate to point to overdone eyebrows, makeup that hasn't been blended, fake eyelashes with no makeup and overdone foundation application. Too much foundation, she says, is unsuitable for local weather. The heat causes women to perspire and this leads to it cracking and potentially ruining the entire look. After listing the makeup don'ts that grind her gears, Kerry offers the following advice: "When you're choosing makeup keep in mind who it is intended for. You have to be comfortable with it…" This took us to her preferred makeup products. Though she uses a wide variety of products she says the Mary Kay line of products is her favourite. She notes that it is a product manufactured in Texas, a place where persons share a similar skin tone to people in the Caribbean as well as the fact that it carries a reasonable price for such a high quality product. In terms of offering advice to persons interested in makeup artistry, Kerry says, "I sometimes undermine the work that I do. Most times I forget the foundation I have in art. Something which anybody interested in becoming a makeup artist should place emphasis on." Finally, when asked who she credits her success in the industry to, she simply replies, "God and faith. Having faith, believing in yourself." She adds that if you can't believe in yourself then no one else will. "You are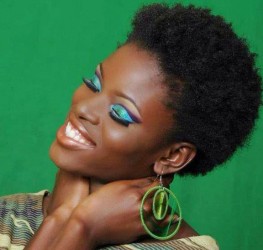 who you are. Play the cards which were given to you. In other words, if you have the talent and the skill, make use of it." Eye-Like Makeup By Kerry offers basic makeup services ranging from bridal and carnival makeup to natural makeup for special occasions, productions and photo shoots. In addition, Kerry also has experience in offering demos to corporate entities on how to apply makeup and from time to time one-on-one sessions for persons interested in learning the art of applying makeup. Kerry also urges persons to not wait until the last minute to book appointments since most of her clientele book months in advance. Interested persons can contact her via Eye-Like Makeup By Kerry on Facebook or at makeup.by.kerry@gmail.com for any of the services previously mentioned.
Around the Web