As fashion month swings into top gear, as usual, there is a designer who goes viral. It is either because of the designs or the Instagram worthy stage set that lands them on the popular page for lengthy periods.
I think Proenza Schouler should be getting more social media attention from New York Fashion Week for his intricate detailing and girly minimalist approach. However, Kanye West has seemingly stolen the New York Fashion month media mileage. You have probably seen the collection through humour memes on Facebook, fashion news websites or celebrity endorsements via social media. He has gotten most people with a relatively significant interest in fashion to say something, whether good or bad.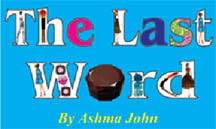 In the digital age of fashion, this is always a plus because it means the other brands are getting buried under his brands' likes, shares and commentary as basically every fashion consumer lurks for updates. Because we live in a world where popularity and shock value seem to win by miles more now, this also determines the success of the brand. The young consumer who is a fan of his music is bound to be caught in the superficial hype and frenzy over a torn up sweater, which is likely to cost some of three months' rent.
My take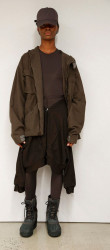 While many thought the collection was in poor taste, myself included, some begged to differ, labelling it 'brilliant'. I personally don't do celebrity shoes and clothes to be honest because they are usually not for style but more for profit. Kanye doing a collection is merely an extension of him; a branding his image, like a singer launching a perfume. Celebrity perfumes don't necessarily smell good, that's why they are always on sale. So don't worry about not getting the collection or finding it distasteful. In most cases you aren't suppose to get it. This, for him, is about publicity and profit maximization. In comparison with real designers, if you look at the materials used, they are extremely basic, the designs are poor in taste and functionality. These designs are for loyal fans who want a close connection to the celebrity. They are not for the average person who wants to wear something for beauty or for the simple purpose of staying warm.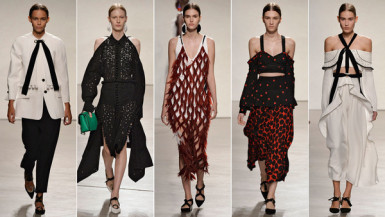 If you are actually a really good stylist, you can even buy neutral basics from Topshop, H&M, a Chinese store down Regent Street and restyle some of the looks with a scissors of course. That's how basic the line is.
Of course the question of who buys a sweater with holes that looks like it may have passed through World War 2 or was washed up in the 2005 floods in Guyana comes to mind. But more importantly, why is something that is so undeserving garnering so much publicity?
Well, because we allow it. We have become gullible, shock-value addicts. This is why we get sick and tired of our clothes so often. Who can honestly blame someone who milks our weaknesses? As the old saying goes, we are in business for profit. Nothing that we buy is of intrinsic value to us. Everyone is just waiting for the next fashion high, while barely preserving real value, quality and fashion integrity.
http://instagram.com/theonlinerunway
Around the Web