'Christmas With Us' Vol 2 by Various Artistes, touts itself in its inner pocket as being "a taste of Guyanese Christmas" and that is exactly what it offers, perhaps too much of a taste.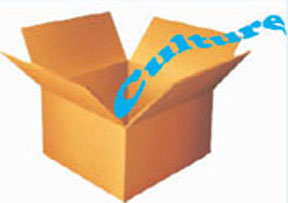 The album cover presentation is pleasing with its photos of the various artistes featured, although there is a hand on one of the singers' shoulders to the left of the front cover, which is not attached to any visible body. Obviously, the owner of the hand was cropped from the photo. Whether this was intentional or not, the hand should have been removed. It is disconcerting. I found myself searching the album for the owner of that hand, thinking I was missing something.
The sorrel, spices and Poinsettia Christmas tree add to its authentic Guyanese Christmas look.
It was pleasing to find that all of the songs were written by locals.
There is a maturity in the voice of Tennicia DeFreitas, who sings the first track, "Christmas Love," which was written and produced by Simeon Browne, that is quite attractive. It is the same for Jovinski on the second track "Happy To Be Home," written by Melissa 'Vanilla' Roberts, Burchmore Simon and Ossie Nedd. And you harken back to just a few years ago when they both burst on the scene—at different times, of course—as children. For Tennicia it was the junior calypso competition that propelled her into the limelight. Jovinski, was a brave ten-year-old when he signed with Kross Kolor Records and who had said then that he had been ready for a life of showbiz since he was six years old.
Gavin Mendonca brings notes of soft rock with his "Cause it's Christmas." He is followed by Andrew Tyndall on pan, accompanied by Trevor John on keyboard and Roy Stewart on saxophone. Towards the end of the piece there are voices of a choir, which is not named in the album cover credits.
The next three pieces "Mama's Wish" sung by T'Shanna Cort and written and produced by Simon; "Rock the Night" sung by Vanilla, written and produced by Browne; and "Stay This Christmas" sung by several artistes including 'new faces' like China, Shivanie, Romichelle and Daniel Dondre all stay within the range of pleasing Christmas songs.
Then comes Leeanna Allen, with the totally unexpected "Missing Home," which suddenly adds a new high gloss to the album; right there it shines. Allen wrote the piece and executed it amazingly well with the guidance of Browne and Simon.
Shawn English keeps things on a high note with "Christmas Bells" and is the perfect follow up to Allen.
"This Christmas," sung by Randy Kirton and written and produced by Andrew 'Drew Thoven' King is yet another unexpected delight, joining the two previous pieces in creating the impression that the second half of the album is going to be better than the first.
The 11th and 12th tracks also do not disappoint. "Christmas Time" by LilJay, B52, Big Red, Jumo and others and "Joy, Joy, Joy" by several of the artistes with the stamp of Browne and Simon also lend to the overall quality of the album.
I could stop right here because for me, the CD could have ended here and it would have been an excellent local Christmas album.
The 13th, 14th and 15th tracks did nothing for me, in fact, to me they brought the quality of the production down for different reasons. The artistes performing those tracks are no doubt talented. But "Cake Fuh Christmas" sung by B52 and written and produced by Simon with its double entendre and sexual innuendoes was a huge turn off. Similarly, "Christmas Money" which came to the CD via Vizion Sounds, sung by JP, written by Shondelle Alleyne and arranged and produced by King, Simon and Browne.
While I am sure there are folks who will not agree with me for one reason or another, I believe that both of these tracks belong on another album; any other album. They may be part of a taste of a Guyanese Christmas, but they don't fit with the rest of the music on the CD.
The last track is a cover of Dave Martins' "Not a Blade of Grass" done by Mendonca. I can understand the sentiments, given that the CD was likely in production just recently when Venezuela stepped up its 'eye pass' again, but Mendonca does the song and Martins no favours. I could not even listen to the end of it.
Around the Web