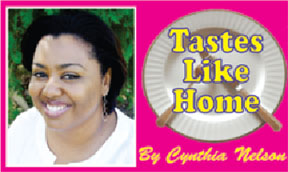 Hi Everyone,
There is a new twist to my love-hate relationship with the nightshade species that is also known as eggplant, aubergine, baigan, bolanger, brinjal, garden egg, and more popularly as melongene, in Trinidad and Tobago. If you've been reading me for a while you will know that the only way I can eat eggplant is when it is fire-roasted. Therefore, when I was introduced to fire-roasted Melongene Jam, while on a recent trip to Trinidad, I just had to try it.
There are so many things one can do with eggplant – fry, sauté, stuff, bake, curry, stew, grill, pickle and roast. But have you ever considered turning this fruit-vegetable into a jam? Kern Rocke did when he completed his undergrad degree in Human Nutrition and Dietetics at the University of the West Indies, St Augustine, Trinidad, in 2013. Each student doing one of the cores for the programme, in this case, Development of Caribbean Cuisine, had to create a novelty food item featuring a local or regional ingredient. For his novelty item, Kern used eggplant to make a condiment, Melongene jam, a runaway hit.
How did he do it?
KERN:    During my childhood, my mother would occasionally prepare curry for my family which included curried beef, chicken, pumpkin, channa (chickpeas), potato and tomato choka, all to be eaten with roti (paratha or dhal puri). I distinctly remember that on one occasion, she made roasted melongene choka. To this day I am still obsessively in love with that dish. While thinking of the novelty item assignment, I wanted to come up with a unique product, which would be competitive to my classmates' products.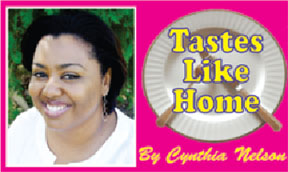 One Sunday when my mother prepared roasted melongene choka, the idea dawned on me… why not use something I actually love and transform it into something that would be clever but weird at the same time. It took me a couple of weeks of thinking and one day while going through our refrigerator to find something to eat with some crackers, I saw that there was only a bottle of pineapple jam (which I don't like) and the idea struck me like a bullet train. 'Why not do a jam out of something you love… why not Melongene Jam?!'
To my amazement, when researching melongene jams, I couldn't find any that was made in the Caribbean. The first batch of jam I made, the melongene was not fire-roasted. It tasted okay but I felt that something was missing. And then another thought occurred to me, make the jam with the fire-roasted melongene. Given that roasted melongene is characteristic of Caribbean cuisine, in particular Trinidad and Tobago, it seemed like the perfect novelty item featuring not only a local and regional ingredient but also a particular feature of our cooking techniques.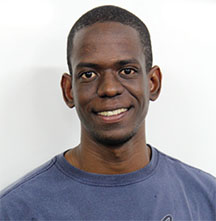 CYNTHIA:             Was the process of creating the jam difficult or easy? If you encountered challenges, what were they?
KERN:    It was not difficult nor was it easy. Some of the challenges I encountered were in the development of the right texture and consistency for the jam. As it was my first time making a jam, the balance between adding the right amount of sugar to the quantity of roasted pulp posed to be the major hurdle for me during the development stages.
CYNTHIA:             Can the Melongene Jam be used the same way as one would use other jams?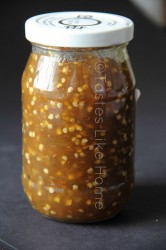 KERN:    Yes, use it just like any regular jam. Try it with peanut butter for a peanut butter and jelly sandwich. Funky I know but from what my friends and family said, they enjoyed it a lot. They said it also gave them a feeling of pride and joy of having a local product as opposed to the usual products from North America and Europe.
CYNTHIA:             How was your Melongene Jam received by your instructors/judges?
KERN:    Initially when the judges saw the product they were a bit perturbed and intrigued by the idea. Some were a bit hesitant to eat it but when they tried it, after a few seconds of tasting the jam, the smoky flavour made them fall in love with the jam. To this day I still get the same reaction every time someone new tries my Melongene Jam.
It's true. I fell completely in love with the jam. I tasted that smoky aroma before the actual jam touched my lips. It seems like the eggplant is out to get me to love it wholeheartedly.
I don't know… one of the reasons I am excited by the jam is because the pulp is fire-roasted and therefore imbued with smokiness. When I popped open the cap of the bottle that Kern made for me, I smiled, closed my eyes and inhaled deeply.
The jam pairs exceptionally well with sharp cheeses such as an aged cheddar or creamy Havarti. I even tried it with smoked Gouda and smoked Cheddar for some smoke-on-smoke action.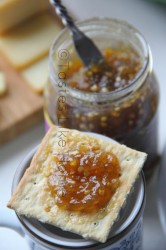 Deeelicious! One of my tasters (who professes not to be a jam person) had 3 Melongene Jam and cheese sandwiches, one after the other. As for me, I started off with some crackers then tossed them aside and I found that I like the jam smeared on thin slices of cheese. Yum!
So will we be seeing Kern's Melongene Jam on shelves in Trinidad and Tobago and across the region? It is my fervent hope that that becomes a reality. Having completed graduate studies in Epidemiology, and heading off by the end of the year for further studies, maybe Kern can fit in some jam making, who knows.
Have a great weekend everyone!
Cynthia
Around the Web