At a recent media briefing on the upcoming coconut festival, questions were asked on the current value of the coconut industry in Guyana and why is there no tangible evidence of revitalization in light of its importance.  While the current project might address the question of value through gathering of baseline data by the National Agricultural Research and Extension Institute (NAREI), it is worth noting that between 2008 and 2009 the Guyana Marketing Corporation (GMC) reported a tenfold increase in export of de-husked nuts, then increases by steady increments for the next five years reaching over 11,000 metric tons in 2014.
According to GMC's information referenced in a study commissioned by the International Trade Centre (ITC) in 2015 : the country exports a range of coconut products with an estimated total export value of US$4.35 million in 2013 (Sealey-Adams & Hanif, 2015). Ranked by shares of export value, the top export product is de-husked coconuts, accounting for approximately 70% of total export in 2013 … A distant second is copra, or dried coconut kernel, followed by crude coconut oil, each, respectively, accounting for just 15% and 9% of total export value in 2013 (Sealey-Adams & Hanif, 2015). The share of non-traditional export products—primarily coconut water— still remains small, just about 2% of total export in 2013.
Eighty percent (80%) of the de-husked nuts are imported by the Dominican Republic (DR) which grades them then adds value and re-exports the best along with theirs to the USA.  The lower grades are used for a variety of products. The DR does industrial scale production for clientele such as Goya whose products are imported into Guyana.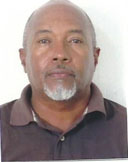 Any attempt to industrialize our coconut industry therefore, must consider large scale operations to make pricing competitive.  This important fact coupled with the need to make a positive economic impact on development of small holders in village economies makes the task of bulking demand for products imperative as well as organizing supply quotas from a range of producers along the Small-Medium-Large Enterprises.  This requires business planning on a sectoral level as compared to an individual level.
In addressing Regional stakeholders at the launching of the Coconut Industry Development for the Caribbean Project last April, ITC consultant Dr. Ajmal Abdulsamad advised on the importance of collective marketing – both locally and regionally – to compete on a global level.  The fact that Trinidad and the DR are buying Guyana's coconuts in such large quantities that one of our major oil mills ceased operations, indicates the critical need for developing the industry on a national level for sovereign good.  As Minister Gaskin observed at the recent Media Launch for the Coconut Festival, such events in support of spreading awareness and meeting market demands on a global level are quite appropriate and relevant.  The local market is much too small to support any meaningful development of the industry.  Any serious individual business plan will soon realize that the critical demand required for ensuring economic viability and sustainability is inadequate and hence the export market is a necessity.  This factor leads to localized competition which creates a tension and conflict among stakeholders for limited resources and market space.  Knowledge sharing then becomes increasingly difficult.  Hence, while the national need is for collective efforts to build the industry as a main pillar of the economy, the policy of leaving the task entirely up to the Private Sector should be reviewed.  Strategic interventions by the Governing administration are needed to support the task of Stakeholders.  It is in this light that a proposal to form working committees within the NSP becomes relevant.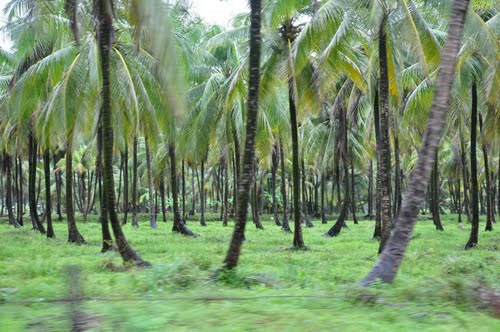 At our second NSP meeting held in July 2015, a proposal was made to form seven working committees to address this task:
Marketing (for identification & quantification of products in demand locally and internationally)
Production (Primary production, Processing, Manufacturing)
Research & Development (germplasm selection, agronomy, crop protection, economics of production, engineering etc.)
Advisory Services (Extension & Education on plant husbandry, coconut estate rehabilitation & management, Business counselling, planning, and coaching for clientele at all levels of production on the MSMLE scale)
Financial & Procurement Services (responsible for developing and upgrading scale of coconut enterprises through financing of economically viable enterprises and assisting in procurement of equipment & machinery)
Coconut Craft Development (working with the Guyana Arts & Craft Association and for training in coconut craft development)
Planning, Policy Coordination & Development (responsible for monitoring, evaluation, alignment of the project with other relevant projects, and advising on any adjustments)
These committees are not yet operational, though elements of their concerns have been addressed from time to time.  For instance, NAREI has reported making attempts to control the pervasive Red Palm Mite which debilitates palms by sucking their sap and reducing productivity;  CARDI has conducted a seminar in Nursery development, Good Management practices (GMP) and Integrated Pest Management (IPM); and the ITC has done two phases of training on Lean Factory Operations – one, an auditing of factory processes to determine the current levels of technology and modes of operation, and another consisting of simulated studies and in-factory observations with a view to improving their efficiency through studied interventions.  These elements might all be considered INPUT factors for development of the industry; how they can be developed to make an economic impact would be an OUTPUT factor dependent on how strongly we manage to develop as coherent groups in Value Chain Alliances.  Again, Value Chain Alliances work from targeted markets back to production units (farms and factories or processing facilities).
The challenge of the individual business owner is to see the relevance of thinking beyond his or her immediate needs to the sectoral level of OUTPUT production.  The tendency of most businesses is to think in terms of a monopoly.  However, if we think in terms of Value Chain Alliances, we may see how big and small businesses can interrelate along the Micro-Small-Medium-Large Enterprise scale.  While the current project emphasizes small holder development, we cannot overlook the existence and actions of larger businesses which have the ability to develop much faster because of their maturity or material assets.
The following, therefore, are some suggested ideas of business arrangements for organizing the MSMLE scale in Value Chain Alliances:
Public-Private relationships:
a) The Ministry of Agriculture can collaborate with selected large (local) farmers to establish model plots that serve as Primary Production demonstrations for large investments. Focus can be on:
v  Good Agricultural Practices (GAP)
v Integrated Pest Management (IPM)
v Patterns of intercropping that demonstrate good economics of enterprise in terms of costing production and pricing
v Certified Nursery establishment and maintenance
b ) The Ministry of Agriculture, in collaboration with the Ministry of Communities, can identify selected communities to serve as pilot models with the same elements of training as above. This will serve as ground work for developing more extensive agricultural schemes in villages.
c) The Ministry of Agriculture in collaboration with the Ministry of Business, can establish Central Processing Facilities to support development of Value Added Products along the value chains of a range of selected commodities derived from intercropping with coconuts. These facilities should be built to international standards in order to prepare the Agricultural Sector (of which Coconuts is a sub-sector) for entering foreign markets.  A necessary inclusion will be facilities for processing coconut oil; coconut water; coir products and activated charcoal (in keeping with coconut products identified by coconut stakeholders).  Central Processing Facilities can allow for individual growth from Micro level to commercial production while allowing individual creativity and branding in product development.  The certifying factor for export can be a Seal of required standards issued by the Guyana National Bureau of Standards (GNBS) and regulated by the Food & Drug Department (FDD).
2. Private-Private relationships:
a) Larger private firms contract small holders to supply their raw materials for value added processing of products in demand. One model being developed in this regard is the Pomeroon Export Producers Association (PEPA) currently operating in the Pomeroon. (PEPA's membership includes some 150 small farmers).
b) A larger processing firm can contract semi processed raw material (for example, coconut water in bulk) from small to medium producers for further processing and packaging. This model may also be considered for semi processed staples such as cassava, plantains, sweet potatoes, peas, peppers, pineapples, sorrel etc. – all of which can be intercropped with coconuts.
3. Clusters and Cooperatives: The same training and similar arrangements may be made with groups formed into clusters of individuals or cooperatives.  Groups converging over a common need for supplies, services or markets can develop into Cooperatives recognized by funding agencies as disciplined organizations operating with formal management systems and with significant reach and powers of negotiation.  This type of arrangement might find favour among village economies throughout Guyana.  They can also be trained to operate standardized processing facilities.
These types of production modes would require decisive actions on the part of support agencies acting within the scope of a Sectoral business plan as identified in the first strategy, namely, "Develop a business plan for the sector and profitability studies to support commercially driven development and value addition."  For instance, GMC as a Stakeholder can lend support through its data and connections in negotiating markets for selected products.  Similarly, producer stakeholders – whether as clusters of individuals or as formal groups – can benefit from collective negotiations.  The same kind of support will be necessary from NAREI for Research & Development and Agricultural advisory services as from financial services whose core values are strongly expressed in developing small businesses.
The National Stakeholders Platform, on the other hand, will need to formalize itself as a group to take advantage of possible funding available from agencies which prefer to engage formal, mature organizations rather than underdeveloped groups.  For this reason, its institutional strengthening is an essential pre-requisite to access any meaningful funds for growth and development.  This in turn requires an expansion of vision and goals beyond individual businesses to that of the sector.   It is considered an imperative move for balanced development of the agribusiness community  and to avoid the effect of fragmentation of value added chains identified in the ITC study mentioned above.
Later columns will examine such issues in planning, as well as policy development and coordination, finance and product development.
Around the Web