Building a business is hard work. That's the reality in the midst of the perceived glamour of entrepreneurship these days. Start-ups must go through attracting the right team members who share their vision, values and also have the right skillset. They must understand what differentiates them from the competition and who their ideal customers are and how they will attract them. They must understand the need to keep innovating and learn how to recognize and react to various opportunities that may arise, among so many other things.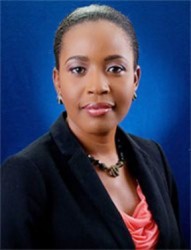 As a founder, you do not have a normal eight-hour work day. In the startup to growth phase, your workday may start or end anytime within a 24-hour day. Most small business owners are constantly on call and end up working 50 to 60 hours per week. After all, for many startups the business owners have to multi-task and wear several hats at the same time. They are the project manager, marketer, accountant, sales person, customer service manager, human resource manager and the list goes on. At the start, they will probably work harder than they ever did in their entire lives.
Entrepreneurship is not for the faint of heart, but those who are mentally prepared to embrace the many challenges and fight to overcome them – one obstacle after another. You need to be adaptable and flexible, learn quickly, implement sound business processes and systems and execute well. Success will only come if you are deliberate about it.
If being an entrepreneur is so hard, being a young entrepreneur is even harder. With their very limited life and professional experience young entrepreneurs have to be prepared to do all that was stated above. Imagine these young entrepreneurs doing this with unconvinced individuals questioning their ideas. These sceptics could include family members, seasoned business people, potential customers, partners, investors and even employees. Young entrepreneurs sometimes have an uphill battle and a feeling of nowhere to turn. This was, however, not the case for 25 aspiring entrepreneurs who benefited from a week long training here in Guyana last week. This training was done through a collaboration between Young Americas Business Trust (OAS partner), the Government of Israel through Israel's Agency for International Development Cooperation (MASHAV) and the Small Business Bureau (SBB).
The entrepreneurial training took place from November 14 – 18, at the Arthur Chung Convention Centre and its 25 participants were between the ages of 18 – 35 years old, with the majority of participants being on the lower end of the age scale. Among those who participated were entrepreneurs, prospective entrepreneurs, high school graduates, university students and a teacher. These young entrepreneurs or future entrepreneurs came from regions 4, 6 and 10.
The facilitators were Sharon Gethalter and Mosh Harel of Mount Carmel International Training Center, Israel. They used the 'learning by doing' methodology which includes real life simulation exercises from business idea to sale. The exercise involving sale of products was held with the kind permission of the management of Giftland using various areas of the mall. The five groups ended up with a consolidated profit of $30,000 for the afternoon sale, which was donated to Hope Foundation.
The closing exercise included a mini trade fair presentation where Stanley Ming, CEO of Mings Products and Services and I were asked to evaluate not only the products put how the participants represented their products. It was refreshing to see these budding entrepreneurs present their products and explain their value, their business model and highlight their target market. We were impressed by how they had grown over the week and how many of these participants were ready to now take the ideas they developed in the training into a real business.  They were encourage to use the SBB as a valuable resource as they begin their entrepreneurial journey.
I must therefore congratulate all the partners in this initiative and challenge them to undertake more activities of this nature in order to spur entrepreneurship and give our youths permission to dream about a future where they can be innovative leaders and successful entrepreneurs.
It is time for us to design an effective entrepreneurship ecosystem which will empower students to want to create their own futures, help young entrepreneurs to generate their own wealth, be a nation that constructs its own sense of pride by seizing the opportunities to improve systems or invent new approaches thus creating solutions that positively contributes to society and most importantly, fuel economic growth and development.
If you have a question related to this article or just a general question on entrepreneurship, write to us at guyanabusinesswise@gmail.com. Your question may be addressed directly or in our next article.
Around the Web