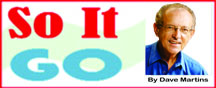 Figuring out situations in life is often akin to watching a huge fire producing mountains of billowing smoke; you have to wait until the flames die down and, particularly, until the smoke blows away before you can get a clear picture of whatever destruction took place.  When the fire is blazing, all one can do is speculate on the damage; only when the smoke is gone are you able to understand what happened.
The current back and forth in cricket over the West Indies Cricket Board (WICB) and its various shenanigans serves as an example. With the prodigious amount of smoke blowing in recent years around that subject, public and private, one is left confused in the raging back and forth by conflicting opinions of the true situation, but on a recent Sportsmax TV programme, Wavell Hinds, head of the West Indies Players Association (WIPA) had the show's hosts clearly astonished at some of the intricacies he was explaining; it was a striking example of smoke being cleared.
From the number of articles and broadcast interviews we have seen on the player/Board rift, and now particularly following Wavell Hinds' interview, it is beginning to emerge from the smoke that a fundamental administration failing of the WICB is that they are clearly doing a terrible job of communicating basic information, and therefore their concern and commitment, to the public and, even more critically, to the players in their employ.
Whatever one's position, pro or con, on Wavell Hinds' tenure as head of the West Indies Players Association (WIPA), the young man in his television interview was clear, forthright, and very informed on the details of our cricket issues.   In particular, responding to questions from the show's hosts, he went over the intricacies of the current earning structure for the players with its complicated combination of contract payments, match fees and Digicel sponsor money, and on more than one occasion he referred to public statements on earnings by certain players (Marlon Samuels was one) as simply "wrong".  In explaining how the variations in player compensation came about, Hinds, speaking without notes, went back into history to explain the process and brought the listener forward into the situation we have today in clear terms.
It would take a column in itself to replicate the information he presented, but suffice it to say that even the hosts of the Sportsmax programme sometimes required the repetition of a point he was trying to unravel.  To his credit, Wavell did not adopt the arrogant attitude we often associate with WICB heads; he was measured, never condescending, always unruffled, even when he had to explain an issue more than once, and while he described the remarks by certain players as "wrong", and explained why so, he did not castigate anyone.  There was no recrimination in the young Jamaican, no irritation, no vitriol – his was a controlled and professional explanation of a complex matter.
Hinds did not point fingers, but it was crystal clear to anyone listening to his explanations that the players (many of whom are not members of WIPA) are confused over these complex financial arrangements, and that consequently the Board should keep presenting the information to them until they understand it.
The very appearance of that conflicting behaviour should have been an alarm bell ringing in the WICB headquarters that there was pressing work to do – confusion was clearly there to be cleared. That is basic business sense.  If it takes two more or three more or four more meetings to clarify matters for your employees, you do that.
The WICB spokespersons don't sit there in their arrogance and moan, as they did, "we explained it to them last year, they accepted; now they reject it".  Clarification of issues cuts both ways; it benefits the employees as well as the business that depends on them. Go back over WICB history and we find example after example of that haughty attitude – the investment in the stock market; the hiring and firing and hiring again of a captain; the retirement of Shiv; the handling of the India pullout; the list goes on.  They don't take the time, or perhaps feel they have no obligation, to explain their actions.  On the T20 players' remuneration, President Cameron looks into the camera, with his condescending grin, and says, "but we explained it to them and they agreed" when it's obvious now that many of the players had agreed to something they did not fully understand.
Criticize the players, perhaps, for not grasping the financial matters clearly, but, in turn, having received that intimation, the WICB should have called an emergency meeting with their employees to remove the confusion.  With the smoke cleared, they should have acted immediately to quell the fire which was now apparent, and one must frankly find it very surprising that no action along those lines was taken by the Board. It should have been an automatic response. Good employee relations is a combination of prudence, patience and prompt action.
Following Hinds' performance on Sportsmax, my sports commentator relative Reds Perreira proposed, "The WICB should bicycle Wavell Hinds around the Caribbean to talk to press, public and Caricom."  That makes sense – there is some substantial smoke here to be cleared, and Wavell sounds like the man to do it.  I doubt that the WICB reads this column, but I hope someone sends it to them; they need to see Perreira's suggestion. Clearing smoke is just good business, gentlemen.
Around the Web