This is food made fast not fast food.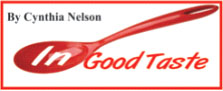 I make garlicky green plantains often and most of the times I eat it just like that. It is filling, satisfying, and very easy to make. All you need are green plantains, garlic, salt, and for good measure, hot pepper. These plantains will make you think of Mofongo and Foo-foo due to the pounding.
The Sardines in Tomato Sauce, well, there is no mystery there, just get yourself a can of your favourite brand of Sardines in Tomato Sauce and you're in business. This combo is great for a weekday meal, especially if you get home tired. It's good for a weekend late-breakfast too…..