I was dreading the process of getting my passport renewed since the beginning of this year. I do not know if there are other countries where folks feel anxiety at getting such a task done because of the fear of the long wait. I suppose there might be, but judging the time in world history it should not be an issue. With mind-blowing advancements in technology getting a passport should not be an exhausting experience anywhere. So why is it that most of the time there is a crowd at the Central Passport and Immigration Office? It is not a recent development, for as long as I can remember it has always been that way. However over the last few months, rumours about increased passport fees would have contributed to the larger than usual crowds. But now, after those rumours have been dispelled the crowds remain. The man in the street thinks that everyone wants to try to get a U.S. visa before President Barack Obama leaves office. Many fear that if Donald Trump were to become president it would become difficult as it was in times past to obtain a U.S. visitor's visa. I will not make any pronouncements on that.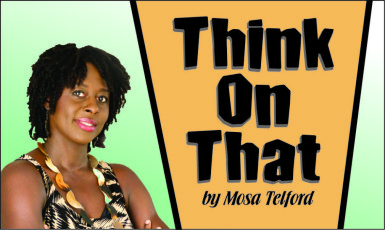 In April I got the paperwork that I needed to get done and made my first attempt at the passport office. I went in the afternoon because the process moved quicker in the afternoon from past experiences. In 2012 when an application was made for my daughter who was seven months old at the time we went to the office about 15:30hrs and in less than half an hour we were done. Last year when I went to get my last daughter's passport I realized that things had changed somewhat and it was not as easy as the last time I was there. Though we went in the afternoon we spent some two and a half hours.
When I made my first attempt in April I went sometime after 15:00hrs. I was told that applications were closed for that day and to return another day. My second attempt I went a little earlier in the afternoon and was directed to go under the shed. The shed is an extension of the passport office for people who are waiting for a spot in the main office. That afternoon the shed had between fifty and seventy-five people. I could not deal with that as I did not have the time so I left.
For the weeks after every time I passed the passport office the long lines in rain or sun seemed to be getting worse and my anxiety remained.
Last week Tuesday I woke up some minutes to 5:00hrs and decided that was the day. I got to the passport office about 5:20hrs. There were already over a hundred people in the line and by 6:15hrs the line was in Barrack Street.
About 6:30hrs the courteous and competent staff started letting people into the office. By time I got in no seats were left so I had to join the line. Nevertheless I was happy to have made it into the office because when they could accommodate no more inside those outside had to wait under the shed. When I received the slip with the number I was lucky number 110. As I stood in line for more than an hour waiting for my turn to sit, I observed a few things about the passport office. The air conditioning does not work. Now I would imagine that if hundreds of people are passing through an office daily in a country that is very hot, that air conditioning is something that would be a priority. Not at the Central Immigration and Passport Office. Instead there is one old fan that has not been cleaned in ages which is evident by the accumulated dust and cobweb and it hardly pushes any air.
As I waited I observed two people go to the washroom, push the door and retreat. I imagined that the condition must have been intolerable because the door of the washroom reminded me of a latrine in some dilapidated area.
With words scribbled on the outside about the washroom not being a place to dump garbage it was hard to believe that it was the Central Immigration and Passport Office where there is also a dress code. By time I got near the washroom another person opened the door, attempted to enter and stepped into water. The washroom was flooded. I cannot describe my disgust and disbelief. Some minutes to 9:00hrs I was still waiting and that is when a cleaner appeared. People had been in that office since about 6:30hrs and some had been in line since 3:00hrs that morning. But the cleaner had only showed up some minutes to 9:00hrs to deal with the flooding in the washroom. Now imagine that you are hot, standing for hours and being forced to hold your bodily functions. Not only is it unhealthy but inhumane.
Eventually I got to the final stage of my application after five long hours. Had all three cashiers been working all morning instead of only two and one at one point I might have gotten to that stage earlier. Nevertheless, while there with another courteous immigration officer I asked about the implementation of the ten-year passport I had heard rumours about. I was told that they were waiting on cabinet to approve it and I thought to myself another wait for us Guyanese. We waited for a change of government and now we are waiting for simple things like making the process of obtaining a Guyana passport easier. It is time.
It is my view that the Central Immigration and Passport Office is in urgent need of a makeover. At least the waiting area because the air conditioning where the staff is housed works and the décor is warm. Frankly for me looking around at the non-functioning air conditioning units, the big old dusty fan, the dingy floors and the unwelcoming washroom was disheartening.
The process of applying for a Guyana passport needs to be made easier now. Standing in line that morning were people who came from as far as Berbice and Essequibo. What kind of insanity is that? Measures have to be put in place in Essequibo, Linden and Berbice so that folks will be able to apply for their passports in their respective area. Maybe there are plans and again we must wait, but in my opinion the deadline was yesterday.
Around the Web