Part 1
Political condition
There has been much speculation about the Guyana economy over the last year or so.  One thing that is clear is that in the lead up to the general elections held last year there was a high degree of political uncertainty.  Such political condition often reflects itself in the decisions of people and the actions that governments can take.  People invest in businesses and people spend money to take care of their households.  When people and businesses hold back their spending, governments usually step in to keep aggregate demand buoyant.  This type of government action is described as


Keynesian economics in keeping with the belief that governments must step in to keep the economy stimulated.  In keeping with this thinking, this article examines how the three key participants (households, businesses and government) in the Guyana economy behaved over the last year.  This would be reflected in their spending levels.  Borrowing by the private sector would also provide an indication of the behaviour of businesses and households.  Linked to borrowing would be the behaviour of the market for interest rates.  Of necessity, the article will be presented in two parts.
Handicapped
While Guyanese would wish to know the current situation in the economy, it is only possible to work with the data that is available publicly.  As a result the focus would be largely on historical data since the Bank of Guyana has published up to May 2016.  The discussion particularly about spending is handicapped further by the fact that data on this variable only comes out once per year.  However, one could look at what is happening in the Guyana stock market to gauge the mood of the private sector about the Guyana economy.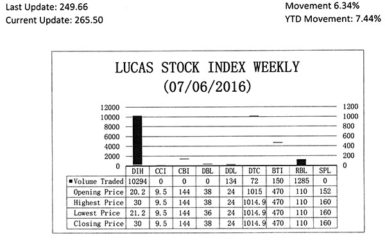 One could start by looking at the money supply.  This tells Guyanese about the amount of money in the economy.  The money supply consists of the liquid assets that households and businesses hold in order to make payments or use to engage in short-term investments.  Table 1 below shows that the money supply increased from March 2015 to March 2016 by three per cent and from May 2015 to May 2016 by two per cent.  The moving average of the money supply suggests that the economy is moving in the right direction having sustained an increase from September 2015.  One could expect more positive news once the effects of spending during the Jubilee celebrations are included in the numbers.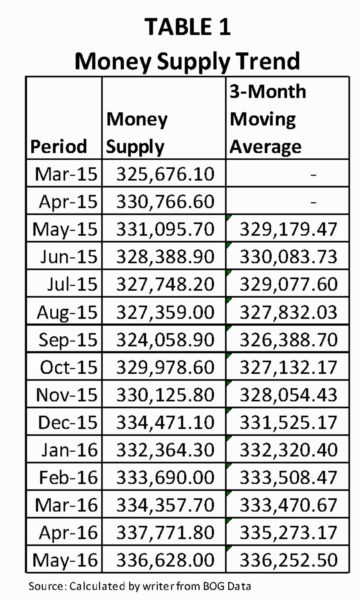 The other variable is the credit to the private sector.  Table 2 below shows that credit to the private sector increased by at least G$10 billion or five per cent from March 2015 to March 2016 and by the same amount from May last year to the corresponding period in May this year.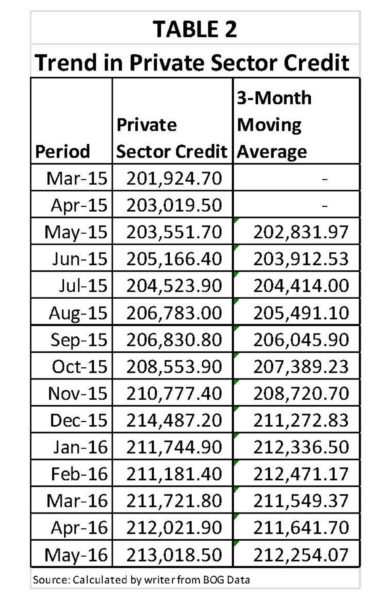 A related variable of usefulness is the interest rates in the market.  Table 3 below shows that the interest rate offered for savings accounts has remained unchanged for more than one year.  However, the average lending rate has declined three per cent from a high of 10.8 per cent in March 2015 to 10.5 per cent one year later.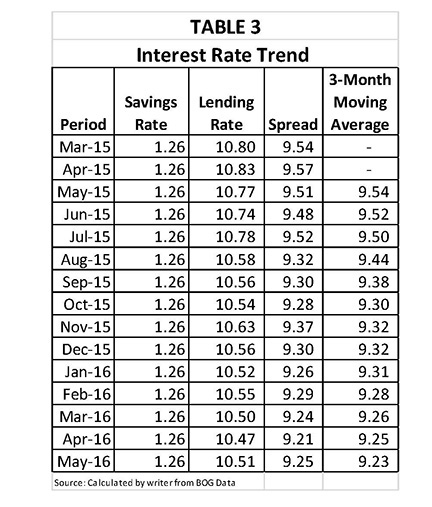 (To be continued)
Around the Web