These buns are a celebration of baked Char Siu Bao. Char Siu Bao is Chinese barbeque pork bun. The buns are stuffed with finely chopped barbequed pork and can be cooked two ways – steamed or baked. They are delicious either way. Serve them at brunch, lunch, tea or an evening snack with a hot or cold beverage.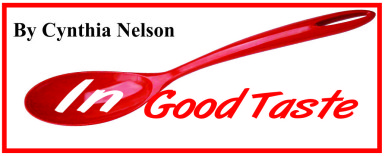 This recipe is my adaptation of Char Siu Bao.
Please read the notes section for substitutes for the seasoning sauces in case they are not a part of your regular pantry items.
Yield: 16 buns
SPECIAL EQUIPMENT
2 (13" x 18") parchment-lined baking sheets
INGREDIENTS
For filling:

2 pounds boneless pork shoulder or pork belly/flap
2 tablespoons sweet soy sauce
2 tablespoons dark soy sauce
2 tablespoons oyster sauce
1 teaspoon black Chinese vinegar
2 teaspoons minced garlic
1 tablespoon minced ginger
Hot pepper sauce, to taste
2 tablespoons oil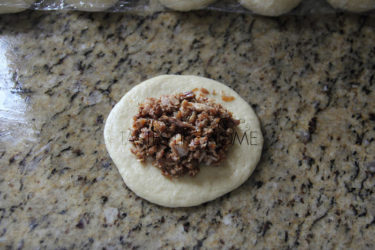 For dough:
4 cups all purpose flour
1/3 cup white sugar
1 tablespoon instant yeast
1 teaspoon fine table salt
1 ½ cups warm whole milk (110 – 115 degrees F),  more may be needed
1 egg, room temperature, lightly beaten
2 ounces unsalted butter, melted
For glaze:
1 egg, room temperature
1 tablespoon water
Sesame seeds, black, white or a combination (optional)
DIRECTIONS
For filling:
Rinse the meat under cool water and pat it dry with paper towels. Cut the meat into 1 or 2 inch pieces and add to a bowl.
Add the rest of the ingredients under filling (except the oil) to a small bowl and mix well. Taste for seasoning (mainly salt and add if necessary). The mixture should taste very savoury with a hint of sweetness.
Pour the mixture over the pork and toss well to coat the meat. Cover and set aside at room temperature for 30 – 45 minutes. Refrigerate if you are marinating for longer. If refrigerated, bring the meat up to room temperature before cooking.
Add oil to a pan or pressure cooker and place over medium heat until smoking hot.
Add meat and residual marinade to the pot/pan and let cook for 3 minutes without turning or tossing the meat.
Toss the meat and cover the pan or pressure cooker. Let the pan come to boil, then reduce heat very low and cook until meat is tender. If using a pressure cooker, let it come to pressure, reduce heat to low and cook for 20 minutes. When you remove the lid from the pan or open the pressure cooker, and there is still liquid, raise the heat to high and let cook until the liquid thickens then shut off the heat and remove the pot/pan from the stove. Set aside to cool.
Transfer the meat to a clean surface and chop the meat into tiny pieces. Set aside in a bowl.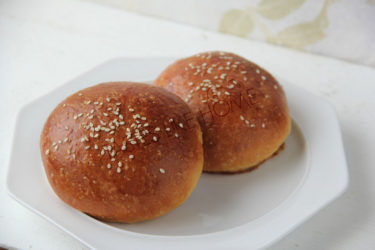 For dough:
Add flour, sugar, yeast and salt to a large bowl and mix well.
Add milk, egg, and butter to flour and mix to form a dough. Knead dough for 8 – 10 minutes or until the dough is smooth. Transfer to a oiled bowl, cover and place somewhere warm but draft free and let rise for 45 minutes – 1 hour or until more than doubled in size.
Divide dough into 16 equal pieces; roll each piece into a ball, cover and let rest for 10 minutes.
Working with one piece of dough at a time, roll the ball into a 3 – 4 inch circle; add 2 tablespoons of the filling in the center of the circle then bring the edges together to enclose the filling, and seal the dough. Transfer the stuffed bun, seam side down onto one of the lined baking sheets. Repeat until all the pieces of dough are rolled and stuffed. Put 8 buns on each pan.
Cover the stuffed raw buns and let rise for 45 minutes. 20 minutes before the rising time is up, preheat the oven to 350 degrees F.
For glaze:
Beat together the egg and water and brush all over the buns with the mixture. Sprinkle with sesame seeds if using.
Bake for 25 minutes switching the position of the pans halfway through cooking.
Remove pans from oven and transfer buns to wire racks to cool. Serve at room temperature.
NOTES
Dark soy sauce is richer (thicker) and less salty than regular soy sauce but if you only have regular soy sauce, then substitute with that.
Sweet soy sauce is a thick soy sauce that is sweet; if you do not have sweet soy sauce, then add 1 ½ teaspoons of sugar to the marinade.
In Guyana there is a marinade called "Chinese Sauce" use this in place of the oyster sauce.
If you do not eat pork, you can use chicken but use only the thigh meat as this will stand up well to the double cooking. Breast meat will tend to dry out.
The filling can be made a day ahead and refrigerated. When ready to use, bring it up to room temperature.
Around the Web