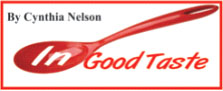 Boil and fry is one of my favourite ways to cook and eat green plantains. I am always on the lookout for new flavour combos and ingredients to do the 'fry' part of the recipe. Several years ago I came across a paste made of coconut, ginger and mustard seeds; to date it remains one of my favourite 'fry' pastes. However, the other day I wanted to play around with the ingredients and try a slightly different approach to cooking the paste with the cooked plantains. I am sharing the results with you today.
I enjoyed this so much that I now make a large batch of the paste so that I always have some on hand to cook up with my plantains.
It works great with boiled cassava, breadfruit, sweet potatoes and potatoes too.
INGREDIENTS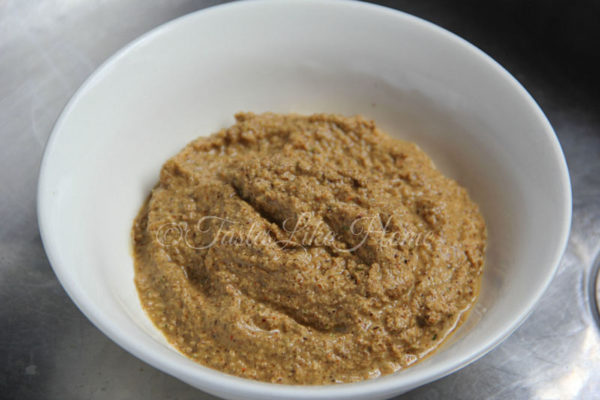 For the paste:
1 cup fresh grated coconut, toasted until lightly brown
1 tablespoon toasted sesame seeds
1 tablespoon peanuts (toast if raw)
1 tablespoon tamarind pulp
2 teaspoons ground garam masala (or a mixed masala of your choice)
½ teaspoon sugar
¼ teaspoon ground turmeric
¼ teaspoon red chili powder
Minced hot pepper to taste
Water
Salt to taste
For plantains:
4 large plantains, peeled, boiled, drained, and cut into 1-inch pieces
3 tablespoons oil
1 ½ teaspoons mustard seeds brown/black
1 ½ cups finely minced onions
6 – 8 curry leaves (if you have)
DIRECTIONS
For paste:
1.Add all the ingredients EXCEPT the water and salt to a blender or food processer. Grind/blend to a paste adding a little water at a time.
The paste should be wet but not runny or watery. When the paste is very finely ground, add salt to taste and pulse a few times to mix. Taste for seasoning. Be sure that the paste has in enough salt to taste as it is going to be used to season the dish.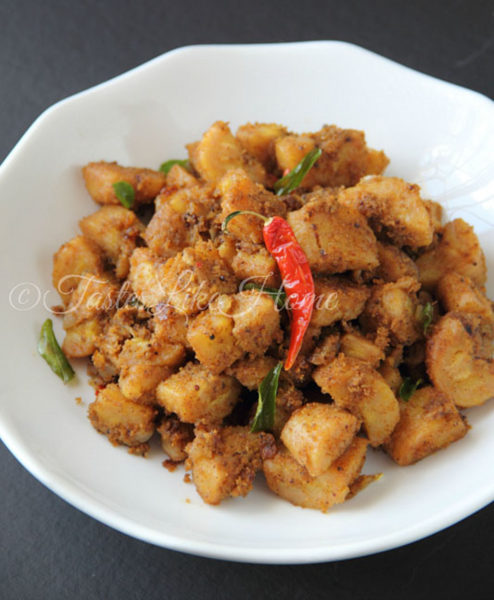 For plantains:
Add oil to a pan and place over medium heat until hot.
Add mustard seeds and as soon as they start to sizzle and pop, add the onions and curry leaves (if using), season lightly with salt and reduce heat to low and let cook until the onions are softened.
Raise heat to medium and add the plantains and masala paste and toss well to mix. Reduce heat to low and cook, turning several times until the mixture becomes dry and the paste adheres to the plantains.
Serve hot or at room temperature.
NOTES
As an alternative to the garam masala you can use a combination of whole cumin (jeera), coriander seeds and fennel seeds – toast and grind to a powder.
This dish benefits from pepper heat so don't be shy with the pepper (if you can stand it).
Around the Web