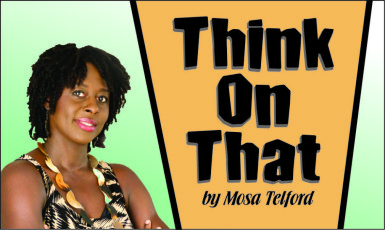 Last Sunday, I attended the Guyana Coconut Festival, which was organised by the Ministry of Business and held at the Arthur Chung Conference Centre. Being a lover of coconut, I was excited about this event from the time it was announced earlier this year. I have often described the feeling of consuming cold coconut water, right out of the shell, as divine. For me, in those moments, all is right with the world. Some will say, it's only coconut water, but I believe that coconut is one of the greatest gifts to the world; the definition of a super plant. Coconut products, such as oil, have been a part of my skin and hair care regimen for as long as I can remember. Coconut oil can also be used for cooking and can be consumed medicinally. And, of course, there are many foods made from coconut. Who does not love a good cook-up or metagee or a curry cooked with coconut milk? And with snacks like coconut biscuits and buns, there is little to complain about.
Why the coconut plant stands out as super also is because every part of it can be utilised. We get food, furniture, craft, art and fashion, all from the coconut palm.
So, I was prepared to be blown away by what I would witness at the Conference Centre. I thought that the festival would be outdoors with booths, like what we usually see at expos in Guyana. I was also expecting to see a crowd that could be compared to the crowds we have seen at GuyExpo but those expectations were quickly shattered once I arrived at the Conference Center. There wasn't a crowd.
I got there sometime after four and one could count the number of people trickling in. The setting was much different than I had expected because all that was outdoors was a stage, where the artistes would have performed and the fashion would have been displayed, and some attractions for children.
Once inside, however, I was impressed by the variety I saw. Coconut flour, coconut bread, coconut ice-cream, and coconut pholourie were some of the products that were new to me. The many uses and health benefits of coconut oil you couldn't miss. The soaps, scrubs and creams were all great to see. The craft, jewellery, fashion and art also wowed me. I thought for a first-time event it was well organised and holds great promise for future festivals of its kind.
While in conversation with a few folks, however, they expressed disappointment; not because what was on display was underwhelming, but because like me, they too were expecting to see larger crowds.
"People ain coming hey, everybody heading to Giftland," one person related.
"They're probably going to see movies."
"Nuff ah dem just going and lime."
I smiled.
Even the show that featured local artistes did not have a huge attendance, I was told, when I asked one of the performers. Maybe the rain that fell on Saturday could be blamed, but the saying about Guyanese being largely "foreign-minded" came to mind. There was no dancehall music blasting from what I observed and there was no Jamaican artiste that would have most likely attracted a bigger crowd, rain or not. But to have successful events, we should not have to resort to that. Our local artistes should be enough entertainment, especially when we are promoting what we have to offer as a country.
Besides the Coconut Festival, there was another significant–well, significant for some event this weekend: Kentucky Fried Chicken returned to Guyana. Many expressed excitement on social media and I saw pictures of the crowds and I thought, "Wow!" I was amused also. I hate waiting in line for anything, so to see crowds standing in long lines for fried chicken, was baffling.
Kentucky Fried Chicken is a business, however, so there is no criticism for the owners of the franchise or the lovers of Kentucky Fried Chicken, but I thought it would have been great if the same enthusiasm and support was shown for the Coconut Festival. The many posts about the satisfaction with Kentucky Fried Chicken proved to me that Guyanese are simple people who are not hard to please. Amidst the crime and complaints about the cost of living, the blackouts and the government, something as simple as the return of a fried chicken franchise caused many to celebrate.
I suppose on some level I understand. There was a time when Kentucky Fried Chicken excited me also. It was a treat that left you licking your fingers. But it was back in the 90s when it first arrived and I was a child. As an adult, I stopped eating Kentucky Fried Chicken long before the last set of businesses closed and so there is absolutely no excitement or curiosity for me to run to get a box of the famous fried chicken. But people are free to feel excited about what makes them happy and eat whatever foods they choose to indulge in. Personally, I think fast food should be a once in a while treat. When you take into consideration all the fats and salts and sugars, which if consumed on a regular basis can lead to health problems, people have to make their choice and be prepared to deal with the consequences.
The Coconut Festival showcased the diversity of our palm. It introduced and reinforced the many health benefits that can come from the coconut. I do believe that if booths were set up outdoors, maybe more people would have attended. I do not think the cost to enter had much to do with the attendance because GuyExpo also charges an entrance fee and thousands attend each year. It was also a weekend where many found money to purchase Kentucky Fried Chicken, which I am quite sure cost much more than the five hundred dollars entrance fee at the festival.
The coconut provides many opportunities for creative and skilled people to become entrepreneurs. I thought the event was educational and stimulating. Before I left, sometime after seven, I witnessed some of the presentations at the award ceremony and thought it was remarkable to recognise the talent and hard work of people involved in the coconut industry. I was happy and satisfied that I attended.
So, while many celebrate the return of Kentucky Fried Chicken, my wish is that we take time out to also celebrate what is unique to us. The Coconut Festival was a great opportunity to do so and it is disappointing that more people did not choose to experience what the festival offered. I hope it becomes an annual event and expands.
Around the Web