If you asked an international group of enthusiasts what was the greatest boxing match of all time, there would be no consensus. Bouts like 'the Rumble in The Jungle,' which pitted 'The Greatest' Muhammad Ali against 'Big' George Foreman in Zaire in 1974 and 'the Thriller in Manila,' Ali versus 'Smokin' Joe Frazier in the Philippines in 1975, both of which Ali won, would likely be the first to be mentioned.
But also in contention would be 'the War' in Las Vegas, Nevada, USA in 1985, which saw 'Marvelous' Marvin Hagler knock out Thomas 'the Hitman' Hearns in the third round; the Arturo 'Thunder' Gatti and 'Irish' Micky Ward trilogy and three fights between 'the Baby-faced Assassin' Marco Antonio Barrera vs Erik 'the Terrible' Morales.
But what about the greatest local fight of all time?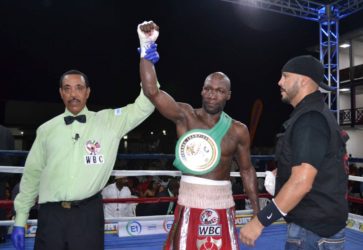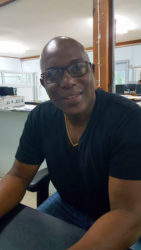 In boxing's heyday in Guyana, the Christmas season was highly anticipated. Nary a Boxing Day went by when there wasn't a grand show of pugilistic endeavour. But boxing's popularity in Guyana has undoubtedly waned in the past decade, though there are still occasional reminders of what makes the sport great.
With that in mind, we recruited the services of some respected and knowledgeable persons in the boxing fraternity to weigh-in on the greatest local fight of all time. Boxing has been aptly dubbed the 'sweet science,' but professional boxing's greatest bouts in Guyana aren't always defined by strategic brilliance. From blistering slugfests to unforgettable triumphs of will, the matches named by these pundits encompass all the qualities that make the ring game great.
For President of the Guyana Boxing Association Steve Ninvalle, the slugfest between Lalta 'the Coolie Bully' Narine and Robin 'the Albion Prince' Lall is at the top of his list.
"Undoubtedly the best boxing fight I have ever seen live," he said, was when Narine went up against Lall for the featherweight title of Guyana. "That fight I think was held in April 1994 and was won by Robin Lall…
"It was a fight where both fighters showed their boxing skills and their brawling skills. As a matter of a fact, so entertaining was that bout that at the end of it, the late Joe Hillaire presented a trophy to the winner.
"I could not have helped applauding during the course of that bout. It is not something that I think I've ever done but that will remain for me the best fight that I have ever seen live and just last year I was speaking to Robin about that. It has left an indelible mark in my memory, both as a journalist and a lover of boxing."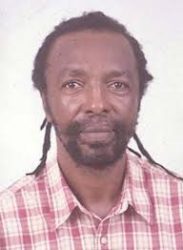 Former boxer, trainer and legendary promoter Keith Bazilio also known as the boxing encyclopaedia had a different opinion.
"The best fight I ever saw live in Guyana was Mike Parris against Juan Batista. Darius Forde had just been beaten by Batista and there was a big expectation that he would destroy Parris because of the fight that he won against Forde at the [Cliff Anderson] Sports Hall," Bazilio said.
"But we saw a whole new Mike Parris who did not stand toe to toe, he was moving and using the ring wisely. Parris and Batista fought for 10 rounds, action packed, both boxers getting hit, both boxers sharing punches.
"It was a tremendous fight and Parris proved that he was a complete boxer. In that fight, the tickets were sold out and throughout the fight everyone was on their feet. Class, punches, action all the ingredients for a great fight was in that fight.
"I would put it in the top line because it was not a one-sided affair in any way. The fight was see-sawing within the rounds." There was no one there would could say that they did not get their money's worth, he added.
Legendary boxing referee Eion Jardine, who has witnessed thousands of bouts and refereed in 359 of them agreed with Ninvalle's pick.
"I started looking at boxing in the late 60s and I can say this is at the top of the list. The way the fighters went at one another was incredible," Jardine enthused.
"To see two East Indian boxers also made it much more special because there were not many East Indian boxers who put on a show like that.
"The two of them had a disdain for each other and from round one to 12 people were on their feet. The reports after that fight: man it was the talk of the town!"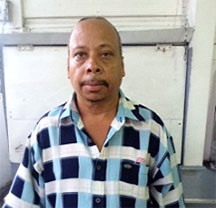 Well known referee, judge, panelist and commentator Keith Campbell, who started following boxing in the early 70s opined that the slugfest between Jeff Roberts and Michael Benjamin was his top pick.
Said Campbell: "It had all the intrigue of a classic. They were two evenly-matched boxers. It was Benjamin's brute force against Roberts' skill. Roberts was going for his third title, but unfortunately the decision left a bad taste in the mouths of a lot of the fans. But that did not diminish the excitement that both boxers provided.
"In my humble opinion it was the best fight I ever saw live in Guyana."
What if you were asked to give your opinion on which was the greatest fight you ever witnessed in these 83,000 sq miles? What would your pick be and why?
Around the Web