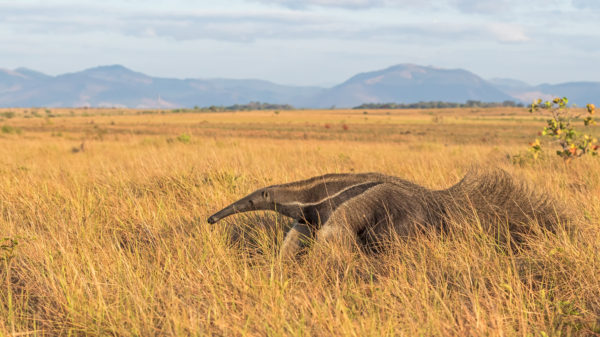 Waking up at 4 am to get to remote locations before sunrise might not be your idea of fun, but for local wildlife photographer, Kester Clarke, it's a great way to spend his weekends.
Kester began photographing wildlife three years ago, from a desire to share his observations and experiences with wild animals in their natural habitats. He often revisits the same areas to improve his chances of documenting rare or elusive species, but does not neglect the more common subjects typically found in Georgetown and the coastlands.
Find more of his work at www.kesterclarke.net.
Comments

Tired of being alerted to all that was negative in Guyana on the worldwide web, a couple decided to fight the bad with the good and created a space specifically designed to showcase all that was positive in the Land of Many Waters, giving birth to the Visit Guyana Facebook page.

These two closely-related species prove that it takes two to tango in this midair dance in a Georgetown backyard.
Raindrops on roses and whiskers on kittens… – "My Favourite Things" (1959) by Richard Rodgers and Oscar Hammerstein – The Sound of Music Not everyone will agree with legendary musicians Rodgers and Hammerstein about their favourite things.

We eat every day, but for some of us, preparing and tasting the same food every week, month and year can get boring.

If you asked an international group of enthusiasts what was the greatest boxing match of all time, there would be no consensus.