After the formal opening of the Demerara Assizes yesterday, David Godfrey Johnson was sentenced to life in prison for the 2012 killing of his girlfriend Leonaka Natasha Johnson, whose body was found in a canal near her Nismes, West Bank Demerara home.
Johnson was originally arraigned on a charge of murdering his girlfriend. His attorney, Oneka Archer, however, indicated to the court that her client wanted to plead guilty to the lesser count of manslaughter.
Justice Navindra Singh and the State, represented by prosecutors Siand Dhurjon, Michael Shahoud and Narissa Leander, accepted Johnson's request after the presiding judge enquired from him whether he had been forced to come to that decision.
The court enquired from him whether he had taken any drug or was on any medication within 24 hours before, which may have inhibited his ability to clearly make the decision. Justice Singh also asked him whether he had made the decision of his own free will and whether he had sought the advice of his counsel.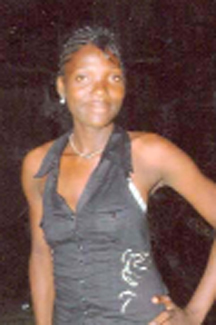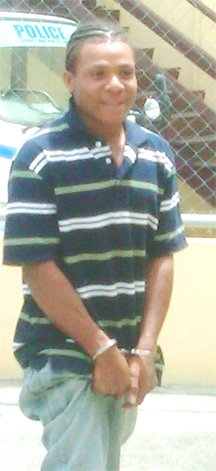 Johnson indicated that he knew the decision he had made and had done so freely and by his own will.
Johnson, 27, called "Red Man," then pleaded guilty to the charge which stated that between March 14 and March 18, 2012, he unlawfully killed Leonaka.
Justice Singh then imposed the life sentence on the convict and admonished him to do something positive with his life while in prison, so that after being released he would be able to make a meaningful contribution to society.
It is generally understood that life imprisonment is a term of 15 years.
Justice Singh deducted four years from the life sentence, representing the length of time Johnson had been on remand.
Leonaka, 20, also called 'Tasha,' was discovered floating in a canal near her home. According to a post-mortem report, the young woman died from asphyxiation due to drowning, compounded by multiple blunt trauma.
Johnson's case was among the 179 listed for hearing in the first criminal session for 2016, which will run until March.
The sitting judges for this assizes are Justices Singh, Jo-Ann Barlow and Priya Sewnarine-Beharry.
Of all the matters to be heard, Justice Singh has been assigned 65. Former Guyana Teachers' Union President Colwyn King will be appearing before him for trial on a charge of carnally knowing a girl between the ages of 15 and 16 years old.
Justice Singh will also be presiding over the trial of Colin Jones, Randy Mars, Jafar Simpson, Basil Morgan and Anthony Watson, who are accused of burning down the Ministry of Health building.
Meanwhile, Justices Barlow and Sewnarine-Beharry will each be presiding over 57 cases.
The matters to be presided over by Justice Sewnarine-Beharry include the trial of CNS Channel 6 owner Chandra Narine Sharma, who is charged with six counts of carnal knowledge.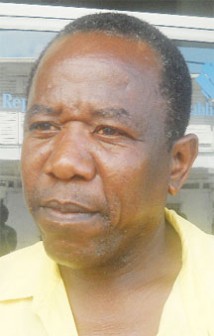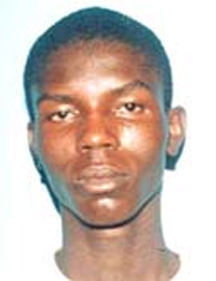 Meanwhile, the trial of Jermaine Maynard, who is accused of murdering Carlisa Matthews, will commence this morning at 9 before Justice Singh, while Leon Duncan is set to appear before Justice Sewnarine-Beharry tomorrow morning at 9 for the commencement of his trial.
Duncan, called 'Leon James' and 'Whistle,' is accused of murdering Imtiaz Roopnarine in the course or furtherance of a robbery.
Both men denied the indictments when they were read to them yesterday morning. Juries were empanelled yesterday morning to hear and determine their cases.
The assizes opened yesterday at the Supreme Court in Georgetown with the usual pomp, which drew the attention of scores of onlookers, who expressed pride at watching the servicemen and women of the Guyana Police Force execute an immaculately coordinated march pass.
Many were also impressed by the judges, who are usually neatly adorned in their brightly coloured red and black robes. New acting Chief Justice Yonette Edwards-Cummings took the salute and inspected the guard of honour.
"Is the first time I seeing this," one woman remarked. Many children on their way to school also stopped to get a glimpse of the ceremonial opening.
Some were also fascinated by the beautifully adorned mounted guards.
Each criminal session runs for three months. There are four each year. The next session commences in April.