Pledging to continue its corporate social programmes, Republic Bank (Guyana) Limited on Friday announced that it has partnered with the non-governmental organisation Women Across Differences (WAD) to help tackle the issue of teenage pregnancy here.
"Significantly in 2016, the Bank's 'Power to Make a Difference' social investment programme will be extended to include environmental literacy and addressing the issue of teen pregnancy," the Bank's Managing Director Richard Sammy said at a reception last Friday.
WAD head Clonel Samuels-Boston told Stabroek News that they are very grateful to Republic Bank since the bank stepped in when their programme was in danger of collapse. This was because their previous financier, the United Nations Population Fund (UNFPA), had signalled that their partnership established since 2008, would end as the programme did not qualify as one of the UNFPA's new mandate service delivery programmes.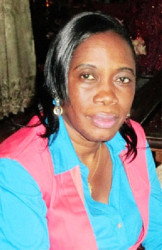 "We cannot thank Republic Bank enough because when they stepped in back in 2014, UNFPA had changed their mandate and we could not get funding anymore because we were not what they were focusing on," Samuels-Boston told Stabroek News.
When she was contacted yesterday, Samuels-Boston was in-between telephone calls and explained that at the time, she was counselling a teenage mother in distress who had reached out to her at home.
She related that while UNFPA expressed regret at the ending of their partnership with WAD, it was at a UNFPA function that WAD and Republic Bank connected.
"UNFPA had their World Population Day event in 2014 and one of our girls made a presentation. That function was attended by other NGOs, private companies and businesses and persons from the public sector and organisations as well. She spoke of what the programme had done for her, it was emotional; and how sad it would be for it to end, you could see it touched many in attendance. Republic Bank had a representative there and without no big show they approached us and asked if we would have consultations with them and we agreed…they decided that they will join up with us and here we are," the WAD Coordinator said.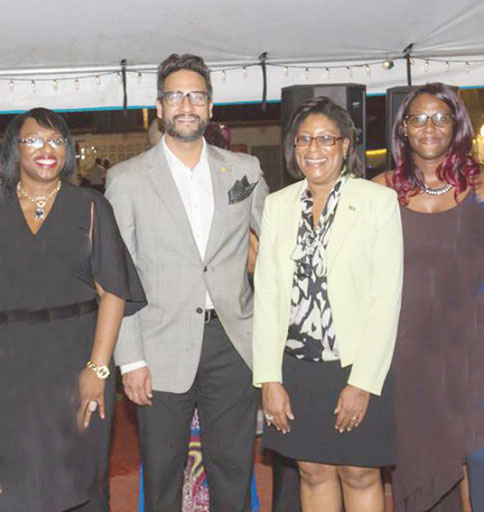 "They did not make it big and public but I want to say that we are very grateful that we can continue to invest in the lives of this country's adolescent girls. We have girls who completed the programme, are at UG (University of Guyana) and some are working and are also giving back to the organisation. We have positively changed the lives of over 200 girls," she added.
Samuels-Boston had earlier explained that with funding from the UNFPA, WAD started its programme in 2008 with a pilot project in which they were asked to work with 25 young mothers. They used the "snowball" method which saw them going from house-to-house in some communities and encouraging girls to join the programme.
The programme entails personal development, teaching the girls about their sexual reproductive health, functional literacy and entrepreneurial development to equip them with a life skill. The girls are also taught negotiating skills and positive thinking among others, and the programme lasts for one year.
The organisation has also worked in the area of positive parenting, gender-based violence, gender development, and climate change and disaster preparedness.
They have also worked with the victims of the Lusignan massacre and with youths from Plaisance to Cane Grove through the Social Cohesion Project which is a United Nations Development Programme project.
Further, the organisation worked during the flood in 2005 in Regions 3, 4 and 5 with the focus being on public health promotion, water and sanitation and distribution of sanitation and personal hygiene kits. They have collaborated with CIDA, the Commonwealth Office in the UK, OXFAM, the Caribbean Association for Feminist Research and Action (CAFRA) and the Caribbean Policy Development Centre (CPDC).
Around the Web