Leon Khan and Quincy Khan are wanted by the police for questioning in relation to investigations into the murder of Dennis Martin which occurred on December 15, 2015, at Farm, EBD.
The police yesterday said that anyone with information that may lead to the arrest of Leon Khan, 22, and Quincy Khan, 25, are asked to contact the police on telephone numbers 227-2128, 227-1149, 225-2227 226-7065, 911 or the nearest police station. Their last known address has been given as Farm, East Bank Demerara.
All information will be treated with strict confidence.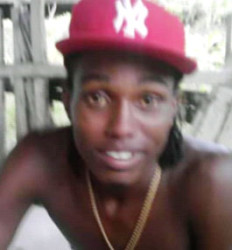 Martin died at the Georgetown Public Hospital on December 16 after he was struck to his head.
Martin, a cook in the interior was trying to inquire about a problem involving his nephew, Jason and two young men who are brothers, when he sustained the deadly blow.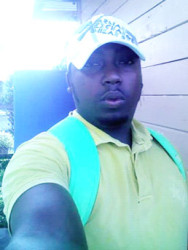 He was rushed to the Leonora Hospital where he was treated and transferred to the West Demerara Regional Hospital.
He was subsequently taken to the Georgetown Public Hospital where he was placed on a life-support machine in the Intensive Care Unit.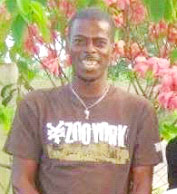 He suffered injuries to his head and back while his left hand was broken. A relative told this newspaper that one of the suspects was sitting on a pick up when Martin approached him and asked what had happened.
The suspect reportedly jumped off the pick-up and chucked Martin who pulled out an ice pick but he did not see the other brother coming with a big piece of wood.
The other suspect "lashed him from behind …" Martin fell to his right side on the road, hitting his head.
The attacker continued hitting Martin and by the time residents realized what was happening and ran to his rescue it was already too late.
The relative said they "did not realize that the injuries were so severe" because he rode his bicycle to his sister's house in the street.
He told them what had happened and they accompanied him to the Leonora Hospital. As he was leaving, he suffered a seizure and the ambulance had to turn back and he got an injection and they left again.
Reports are that a confrontation between Jason and the brothers started on the playfield around 5 pm at the neighbouring Ruby Village where a football match was going on.
Around the Web