The onus is now on the David Granger administration to set up Commissions of Inquiry (CoI) into the deaths of former Minister of Agriculture Satyadeow 'Sash' Sawh and alleged extra-judicial killings they had lobbied for when in opposition, former President Donald Ramotar says.
According to Ramotar, the People's Progressive Party (PPP) has no fear about their outcomes and the results would prove that the party never played a role in the killings. "We never promised a CoI into Sash Sawh or any of those…it was them who kept asking for it, now they are in government they can do it…we have nothing to hide or fear," Ramotar told Stabroek News.
He said critics of him and his party, who have been chastising them about the motive in waiting until after two decades in office to set up the recently completed CoI into the death of historian Dr Walter Rodney while turning deaf ears to cries for other inquiries, must know that his government had wanted the Rodney CoI all along.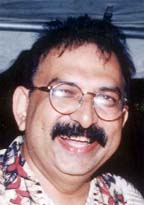 However, according to Ramotar, this desire was subdued by Dr Rupert Roopnaraine, leader of the Working People's Alliance, the party that Rodney founded, who said that the family did not want a CoI. "In 2005, Rupert said the family did not want it but Mrs (Patricia) Rodney denied (this)…my number one objective was getting to the truth. I still think it was necessary to heal the wounds and I understood the pain of Mrs Rodney when she spoke to me and said it would go a far way in bringing closure. I felt her pain, empathised with her. I think there were too many attempts to hide the truth," he said.
The former President emphasised that if government wanted a CoI into the killings of Sawh and others, it is within it's ambit to do so and it should.
On 22nd April 2006, Sawh, his sister Phulmattie Persaud, brother Rajpat Rai Sawh and security guard Curtis Robertson were killed by gun-toting men during an attack on his home at La Bonne Intention (LBI) on the East Coast of Demerara.
The then PNC and AFC opposition had called for CoIs to probe not only Sawh's death but the criminal violence which gripped the country during the crime spree in the then Bharrat Jagdeo-led administration.
Granger had even brought a motion before the National Assembly calling on the government to appoint a CoI to probe criminal violence from 2004 to 2010, ranging from Sawh's killing to the massacres at Lusignan, Bartica and Lindo Creek in 2006.
However, the motion was deferred after the parties which constituted the tenth parliament could not agree on several aspects of its form. Both the then ruling PPP and the opposition AFC had called for an extension of the time period referenced in the motion.
Three months into his Presidency, at a forum at the Critchlow Labour College, Granger reiterated his intention to see a motion passed in Parliament.
"I will ensure that all those who were killed have their deaths investigated," Granger said while expressing the opinion that the happenings of that period, which he referred to as the "troubles," must be thoroughly investigated to offer members of the public, peace.
"When you have ministers of the government bringing in computers so you can track down people's mobile phones; when you have young men being shot in the back of their heads with their hands tied; when you have so many deaths which have not been investigated; when you have a minister of government who has been assassinated and you don't even have an inquest, something stinks and we are going to investigate those deaths," he had said.
In the recital to the motion which was first read in Parliament on January 5, 2013, Granger had said "…this country has witnessed a pattern of unlawful killing of undetermined numbers of persons – including assassinations; executions; murders; extra-judicial killings by members of the Guyana Police Force Target Special Squad and other forms of criminal violence in Guyana during a period of 'troubles' on the East Coast and East Bank of Demerara and elsewhere – which were harmful to the public welfare."
Ramotar told Stabroek News on Saturday that now that Granger is President, he can have the CoIs and this can clear up the "propaganda" spread about his party.
"They were always the ones calling for inquiries so they can do what they wanted now…the real ones that mean something like the Walter Rodney CoI or the army guy that was killed on Carifesta, they never wanted," he said.
"We (the PPP) never promised a CoI for Sash Sawh. We in fact know who killed Sash. It was 'Fineman' gang. There wasn't a question of any doubt about who killed Sash Sawh, in that they found Sash's property on the gang of criminals. We were subjected to tremendous misinformation, slander and attacks none of which can be proven when the real people who were defending the Fineman gang in Buxton…nothing happened to them," he declared.
Rondell 'Fineman' Rawlins had been the leader of a heavily armed gang that wreaked havoc in several East Coast Demerara villages and elsewhere. Prior to his shooting death by security forces in 2008, he and his gang members had been also fingered in several high profile incidents such as the massacres at Lusignan and Bartica.
Ramotar acknowledged that following the killing of Sawh and his siblings, speculation had been rife about whether the incident was linked to Sawh's efforts to rescind the granting of a forest concession at Kaow Island to Aurelius Inc. whose major player had been Shaheed 'Roger' Khan, who was subsequently convicted and jailed for drug trafficking in the United States.
Khan had said that he helped the then PPP/C government to confront the crime situation in the country.
However, Ramotar said while he would not frontally state that Khan was lying, he can attest to the integrity of his party and declared that they had no dealings whatsoever with Khan.
"All kinds of things are being made and said none of which has been proven…I can tell you that I was General Secretary of the PPP during those years and I had no links with (the) Roger Khan gang, none whatsoever. The PPP had no links. I can speak authoritatively that we had no links with Roger Khan," he stressed.
"We had nothing to gain from any of those killing. What our party had to gain by killing (Ronald) Waddell? Nothing. If you examine all of that they were saying, you will see that it was only used as political ploy to attack us…Now they are in government they could do whatever if they think we had anything to do with any of the killings so let them hold the inquiries," he asserted.
Around the Web