Jovanka Williams, Hanani Ben Lewi and the Fantastic Six B were among the winners on Thursday evening, when Pan-O-Rama kicked off at the Theatre Guild in Kingston.
The steel pan competition, hosted by Republic Bank in collaboration with the Ministry of Education's Department of Culture, Youth and Sport, saw individuals and bands from across Guyana participating in four categories: Pan Jazz, Junior Solo, Pan Duet and Senior Solo.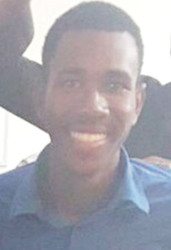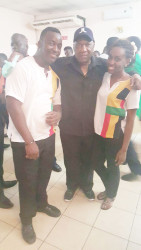 The competition started with the Junior Solo category, which saw Ben Lewi taking first place with "Sonata No 2 in A Minor." Detroy Dey, who played "Corrente from Bach's Partita BWV 1013," and Reon Miller, who played "Solfeggietto," took the second and third places, respectively.
In the Senior Solo category, Williams won the hearts of the judges with her piece "Chroming," while Ray Sparman placed second with "Breezing." Steven Cameron took third place for his dedication piece titled "Music for Buxton."
Williams was in first place once again when she partnered with Javier Marks in the Pan Duet category. They did a beautiful rendition of "O Beautiful Guyana". Clayton Daniels and Tareque Mentore came in second with a playful tune titled "If Tom Catch Jerry" and following in third position was another rendition of "O Beautiful Guyana" played by Ray Sparman and Brian Jordan.
In Pan Jazz, the last category for the night, the Fantastic Six B, won with "Hit the Road Jack," while Buxton Pride Steel Orches-tra came second with a piece titled "Pan Party." Coming in at third position was "Happiness," which was performed by the Kunjaz Ensemble.
Apart from the competition, those present were also entertained by Len 'Boogsie' Sharpe and bandmates.
Tomorrow evening at the Cliff Anderson Sports Hall, the competition continues with three categories: Small School Band, Large School Band and Large Bands. A surprise performance is also scheduled. The Department of Culture invites the public to come out and witness the steel pan performances.
Around the Web