The range of services offered at the New Amsterdam Hospital has been increased over the years however, the staffing structure has remained mostly the same for 20 years and this is affecting the quality of care the hospital can provide, GINA reported.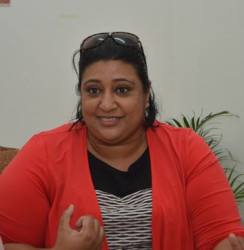 Medical Superintendent of the hospital Dr Vishalya Sharma said that the hospital does more deliveries, has a functioning neonatal intensive care unit, has a blood bank unit and deals with more critical cases such as motor vehicle accidents. As a result, there is a pressing need for more staff to provide those services.
Dr Sharma further explained that due to the lack of sufficient staff, treatment for cases is often delayed and this contributes to the view that the hospital is inefficient.
According to Dr Sharma, the hospital is the first stop for many persons including those from New Amsterdam and surrounding communities. It is also a referral hospital for persons coming from as far as Mahaica and Fort Wellington in Region Five to Skeldon in Region Six.
Around the Web