Indigenous Ministers, Dawn Hastings-Williams and Valerie Garrido-Lowe have pledged to enhance the facilities at the Amerindian Hostel in Princes Street, Georgetown following complaints received during visits to various parts of Region Seven, GINA said on Tuesday.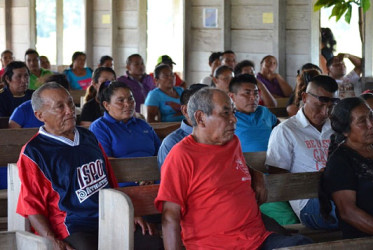 During a four-day visit from April 8 to 11, to Jawalla, Kako, Kamarang, Warawatta and Waramadong, Region Seven, Minister within the Ministry of Communities Hastings-Williams and Minister within the Ministry of Indigenous Peoples' Affairs, Garrido-Lowe heard many complaints about the Amerindian hostel.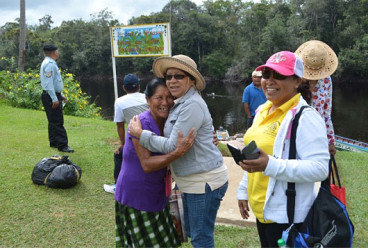 Residents, GINA said, complained of the conditions at the Amerindian residence and also of pregnant women and persons with malaria, tuberculosis and persons living with HIV having to share beds at the facility.
Garrido-Lowe in responding to the residents acknowledged that the occupants of the facility have experienced much discomfort but assured that this will change.
"We (Government) are only 10 months in office but that will be changed, because I am the Minister responsible for women and children, youth and sports and welfare matters and I will change this," the Minister pledged, GINA said.
During her engagement with the residents, GINA said that Garrido-Lowe also updated them on the Hinterland Employment and Youth Service programme. A tentative date for the programme's roll-out in Kamarang has been set for April 25.
Around the Web