DNA results on the body that was found in the backlands of Nurney in January have confirmed that the remains are of  British teen, Dominic Bernard.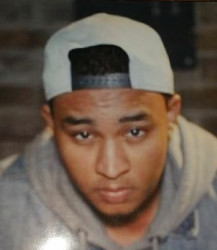 Crime Chief Wendell Blanhum said yesterday that the police had received the results from the DNA test which confirmed that the body at Nurney, Corentyne  was that of Bernard.
Eighteen-year-old Bernard had travelled from London to Guyana on October 14, 2015. His father had said that the teen was supposed to have been visiting his god brother Aaron Hing but there was no trace of him after he cleared customs.
Positive identification of the  body had been an issue hence the decision to have DNA tests done.
Around the Web