With the support of Canada, a research trial on several varieties of Irish potatoes to determine their suitability for local conditions is underway, a release from the Canadian High Commission said yesterday.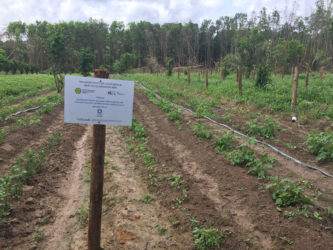 Thirteen ¼ acre Irish potatoes pilot plots are currently being supported through the $20 million Canada-funded Caribbean Promotion of Regional Opportunities for Produce through Enterprises and Linkages (PROPEL) project.
The release said that the trial began about a year ago when an initial assessment of the suitability of the Guyanese conditions for the cultivation of Irish potatoes was ….