After being handed the reins for the troubled D'urban Park Development Project, the Ministry of Public Infrastructure is aiming to complete works for the first phase over the next three weeks.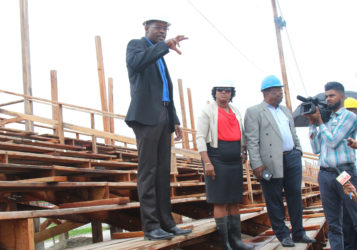 At a news conference yesterday at the Ministry of the Presidency, Public Infrastructure Minister David Patterson said there is ministry funding of up to $150M available, while efforts are being made to secure grant funding to cover the remainder of the works.
On Tuesday, President David Granger assigned full responsibility for the project to the Public Infrastructure Ministry and said the safety concerns were being addressed, in wake of reports on the substandard work up to that point at the site, which is to be the venue for ….