Forty-five-year-old Andrew Hannibal of Benneth Dam, Rosignol  was last week committed to stand trial at the Berbice Assizes following the completion of paper committal proceedings in respect of a charge of sexual activity with a child under 15 years.
Magistrate Rhondel Weaver  committed the defendant to a High Court trial. The defence did not file statements in response.
Hannibal had appeared at the Blairmont Magistrate's Court on  February 2, last,  after a charge of sexual activity with a child under 15 years was instituted against him.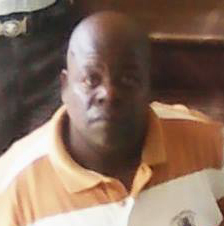 At his initial court appearance, the founder of the Faith Deliverance Ministries was not required to plead to the charge.
While the hearing was held in camera, scores of the religious leader's followers had  swarmed the defendant in support of him.
According to information, the teenager, who knew the religious leader, would attend his services and counselling sessions. Between Friday 29 and 30 January last, a sibling awoke and discovered that the teenager was not in her bed.
As a result their parents were informed and a search was carried out. This incident led to the charge against the pastor.
Around the Web