Almost two years after the death of Kester Anderson, who died after being set on fire by a co-worker, the man who police say is responsible has been charged.
A confused Andrew Griffith, 29, yesterday stood before Chief Magistrate Ann McLennan in a Georgetown Court and was read the charge that he murdered Anderson between August 3rd and August 4th, 2014, at Barakat Backdam, Cuyuni River.
Anderson had been admitted to the Georgetown Public Hospital's Burn Care Unit following an altercation with another miner at Barakat Backdam after he was reportedly doused with gasoline and set on fire.
He succumbed to his injuries on August 5th, 2015.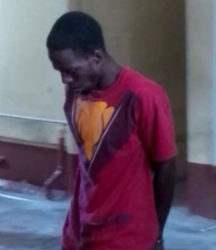 Subsequent to the charge being read, Griffith, a construction worker, told the court that he was approached by two officers, who went to him and asked if he was "Andrew Forde." He said although he told them that his name was Andrew Griffith, the officers told him that it was him that they were looking for and when he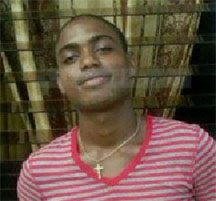 protested they threatened to shoot him.
According to Griffith, he was then taken to a police station, where he was handled in a rough manner by the officers. He said that he was asked to sign a folded paper. He claimed that when he asked that the paper be unfolded, his request was denied and he was forced to sign it. He stated that after he signed the paper, it was then that it was unfolded and he saw the murder charge and that it identified him as Andrew Griffith, also known as "Andrew Forde."
In tears, Griffith told the court that he has no knowledge of the alleged crime, while adding that he has two daughters that he has to care for.
Griffith was subsequently remanded to prison and he is to appear for the next hearing at the Bartica Magistrate's Court on June 1st.
Around the Web