A little over two weeks since he was found guilty of murdering nine-year Sade Stoby at Mocha, East Bank Demerara, Charles Cush was on Tuesday sentenced to imprisonment at the court's pleasure.
Cush was one of two men charged with the 2007 murder of Stoby, whose semi-nude remains were discovered in a drain, a short way from her home at Sixth Field, Barnwell, Mocha Arcadia.
Justice Jo-Ann Barlow stated that based on the fact that Cush was only 14 years old at the time of the crime, he would receive a sentence of imprisonment at the court's pleasure.
Additionally, it was the order of the court that Cush participate in all the necessary programmes offered by the prison until his review, which is slated for April, 2018.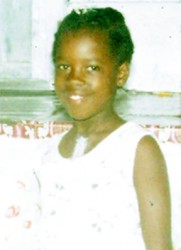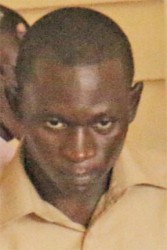 During Cush's time in prison, the judge will continue to monitor him until he is ready to be reintegrated in society. This decision will also be heavily dependent on both the court's and the president's pleasure.
The discovery of Sade's body was made by her father and brother on the afternoon of November 2, 2007, two days after she failed to return from school. Her body was bloated. There was bleeding from her head and chest, while thick mud was found in her trachea and her stomach. There was also blunt trauma to her head.
In 2014, both Cush and his former co-accused Jevon Wharton faced a trial before Justice Navindra Singh but it ended with a hung jury, resulting in the need for a retrial.
This retrial began in late April before Justice Barlow and saw several witnesses being called, including mother of the deceased, Sharon Berry, who struggled to fight back tears as she recounted the heartbreaking story of eventually finding the lifeless body of her daughter two days after she disappeared.
The court also heard the testimony of relatives of both Cush and Wharton who attested to seeing the men on the day of the murder.
After a weeks of hearing evidence, the evidence was summed up by the judge and the jurors were sent to deliberate on the guilt or innocence of the duo.  Having spent a little over two hours in deliberation, the jurors returned and delivered verdicts of guilty in the case of Cush and not guilty in the case of Wharton.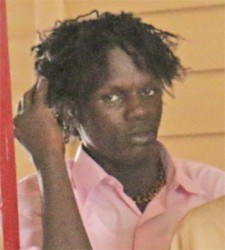 In light of this, sentencing was deferred to facilitate a probation report in favor of Cush.
The state's case was presented by Siand Dhurjon and Shawnette Austin, while Wharton and Cush were represented by attorneys Maxwell McKay and Madan Kissoon.
Around the Web