A 31-year-old woman is now hospitalised after she was shot in her face allegedly by her reputed husband.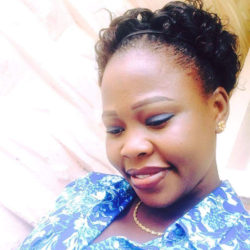 Natasha Harry, of Kuru Kururu, Linden/Soesdyke Highway, who is a student of the Carnegie School of Home Economics, was reportedly in her home with her reputed husband when an argument broke out between the two. Stabroek News was told that sometime during the argument, around 9PM, the man pulled out a gun and shot Harry to her face.
Harry's relatives, who were at the Diamond Diagnostic Centre on the East Bank were hesitant to talk to the media. However, a source explained to Stabroek News that Harry's aunt was the one who found the woman on the ground after she heard the gunshot.
The source explained that after Harry's aunt heard the gunshot she proceeded to the living room where she found the woman on the ground bleeding.
The aunt then subsequently shouted for help and nearby friends rushed her to the hospital.
She was then taken to the Georgetown Public Hospital where she is in a stable condition.
The police are yet to find the  perpetrator as the investigation continues.