Two youths accused of a string of robberies were yesterday remanded to prison after being charged with various felonies, ranging from armed robbery to gun and ammunition possession.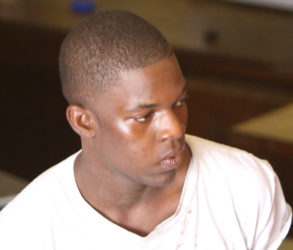 A city court heard that on May 13th, at Bagotstown, East Bank Demerara, Kevin Rose, 19, of 1058 Diamond Housing Scheme and Orin Glasgow, 21, of Bagotstown, East Bank Demerara, along with another person and armed with a knife, robbed Vanessa Curtis of several items and cash, amounting to a total of $168,000.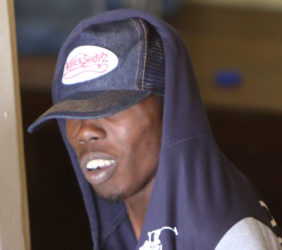 Further, on May 25th, at Georgetown and armed with a gun, the duo is accused of robbing Sheik Imran Assan of a .32 Taurus revolver and six live matching rounds valued at $75,000. The two youths are also accused of attempting to commit a felony, with the charging reading that on May 27th at Bagotstown, while armed with a gun, they attempted to rob Leyland Jahan.
Rose and Glasgow pleaded not guilty to the charges which were read to them by Chief Magistrate Ann McLennan.
Rose also faced separate charges of having in his possession, a .32 revolver and six .32 rounds of ammunition without being a licensed firearm holder. He pleaded not guilty to those charges.
Police Prosecutor Neville Jeffers objected to bail based on the prevalence and the nature of the offences. According to Jeffers, Glasgow has a matter that is similar in nature pending at the Providence Magistrate's Court. Jeffers also told the court that when the police apprehended Rose, the gun and a few stolen items that belonged to one of the virtual complainants were recovered from him.
The magistrate subsequently remanded both Rose and Glasgow to prison. Their matters were adjourned until June 22nd and transferred to the Providence Magistrate's Court.