Justice Navindra Singh yesterday empanelled a 12-member jury for the trial of two youths charged with the 2013 murder of seaman Antonio Isles who succumbed to injuries sustained after he was allegedly beaten by a group of persons at Pike Street.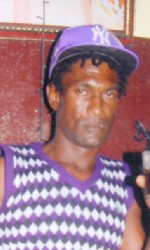 Standing trial for the seaman's murder are Kevin Washington and Dennecia Halley, who allegedly committed the act between March 1 and 3, 2013. Both accused were juveniles at the time.
Police had previously said that investigations revealed that Isles was beaten by a group of persons at Pike Street on March 01, 2013.  He was admitted to the George-town Public Hospital and later succumbed to his injuries. An autopsy revealed that he died as a result of a fractured skull.
The case is expected to continue today and is being prosecuted by State Prose-cutor Michael Shahoud in association with Orinthia Schmidt while Washington and Halley are being represented by attorney Peter Hugh and Dexter Todd respectively.
Around the Web